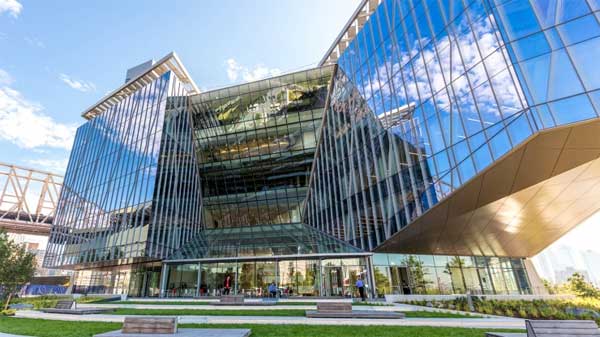 New Delhi, Dec 5  Following a $50 million investment from IT major Tata Consultancy Services (TCS), Cornell University in New York on Tuesday inaugurated the Tata Innovation Center on its Cornell Tech Roosevelt Island campus.
The investment includes a significant gift for the first phase of capital development on the Roosevelt Island campus, as well as support for collaborating on technology research and expanding K-12 digital literacy programs in New York City.
"The Tata Group and TCS have a long and celebrated history of exploring and supporting the ideas of the future and fostering digital literacy within the communities in which we operate," said Natarajan Chandrasekaran, Chairman of the Tata Group.
"The Tata Innovation Centre will drive new applied research between TCS and Cornell Tech in the fields of human-computer interaction and cyber security, benefiting both US businesses and local communities," Chandrasekaran said.
The Centre at Cornell Tech aims to brings academia and industry together under one roof to share ideas and research on next-generation digital technologies and how to commercialise new areas of collaboration.
TCS will become one of the tenants in the Tata Innovation Center which will provide companies from diverse industries an opportunity to work alongside the Cornell academic teams.
"The Tata Innovation Center will become a hub for New York's tech sector and a global icon for how academia and industry can collaborate to leverage technology for the greater good," said Martha E. Pollack, Cornell University President.
TCS has operated in New York City for more than 40 years and invested in many long standing customer relationships and local community partnerships, said Rajesh Gopinathan, CEO and Managing Director of TCS.
"Our joint research with Cornell Tech is designed to fully leverage their campus ecosystem and TCS' industry leading technical expertise to develop solutions that empower notable transformation and talent development across industries in an era of Business 4.0," Gopinathan added.
To empower New York City youth to participate and thrive in an increasingly digital world, TCS and Cornell Tech will also promote the integration of computational expertise in K-12 public education, starting with engagement in New York City School Districts 2 and 30.
This multi-year community engagement effort aims to build digital fluency and computational acumen among students, educators and schools in the public school system, with a special focus on girls, minorities and the underserved.
"New York City has been proudly partnering with TCS for years, including their sponsorship of the TCS New York City Marathon, work with local schools, and so much more," said New York City Mayor Bill de Blasio.
"TCS' new partnership with Cornell Tech will help drive New York's economic competitiveness and advance digital literacy programmes to reach even more schools across the city," De Blasio added.