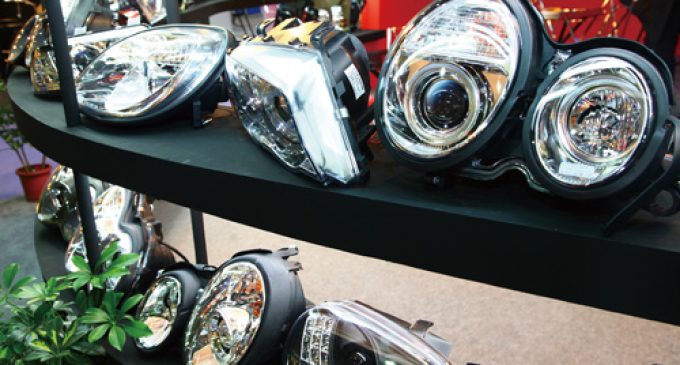 New Delhi, Sep 7 India may not have diplomatic ties with Taiwan, but Taiwanese automobile parts' manufacturers have shown interest in investing in India for making the country a hub for the sector to meet domestic and export demand.
"We have met several Indian companies here who are into automobile manufacturing like Bajaj, Tata, Toyota and others. The discussions have been very successful and we have been able to understand the needs of the original equipment manufacturers (OEMs)," Bennet Chen, deputy director general in Taiwan's economic affairs ministry's Department of Investment Services, told IANS here.
"We are interested in setting up joint ventures (JVs) for manufacturing automobile parts and other accessories like plastics, rubber, machinery and tools which are used in the industry."
According to Chen, who led a 21- member delegation of automobile parts manufacturers and traders to India, there has been a considerable level of appreciation and acceptance of the high-quality Taiwanese auto parts in India.
"We have received considerable acceptance and encouragement for setting up of parts supplies in India. Many (of our) auto parts dealers have also shown their interest in investing here," Chen said.
The interest shown by Taiwan-based manufacturers can be gauged from the fact that the Indian automobile market is expected to become the world's third largest by 2020, according to estimates by J.D. Power and Ernst & Young. According to these estimates, quoted in the National Electric Mobility Mission Plan 2020, India's share of the global passenger vehicle market will jump from four percent in 2010-11 to eight in 2020.
Chung Kwang Tien, representative of the Taipei Economic and Cultural Center in India (the Center operates like a diplomatic mission), said that expanding cooperation in trade and investments highlighted the potential for further cooperation between the two countries in the manufacturing sector.
"In response to Prime Minister Narendra Modi's vision of 'Come and Make in India' inviting manufacturers from across the world to invest in India and help boost India's industrial growth, Taiwanese automobile manufacturers are looking forward to exploring the possibilities of business cooperation for the Taiwanese auto parts and automobile electronics makers in India," Chung told IANS.
In 2010, India became the sixth largest automobile manufacturer, with two-wheelers and three-wheelers crossing more than 10 million units every year. Therefore, the demand for auto parts is huge.
There are almost 30 automobile manufacturing companies in India. The demand for high quality auto parts and auto electronics is increasing day by day and the Taiwanese manufacturing companies would like to contribute their share.
Taiwanese export of auto parts and automobile electronics clocked $11.2 billion in 2013, of which only $35 million was exported to India, which accounts for a meagre 0.32 percent of the total share, much lower than the US, Japan, Germany, South Korea and China.
Chen added that apart from the automobile sector, Taiwan looked towards India for cooperation in information technology enabled services (ITES), textiles, infrastructure development, construction and engineering.
"In Taiwan we have some excellent companies which have a very good track record and experience in constructing infrastructure projects abroad, apart from other areas like ITES and textiles sectors that hold immenses opportunity for cooperation between the two countries," Chen added.