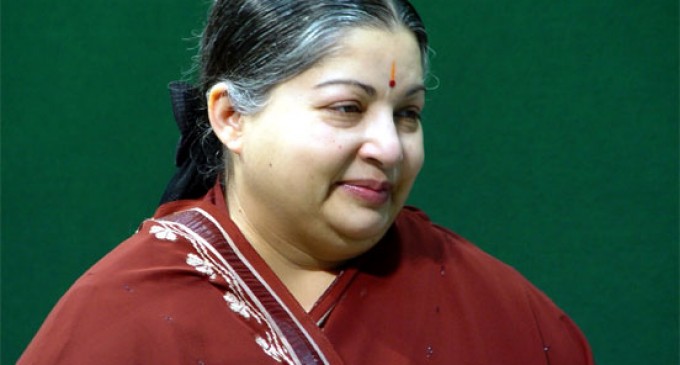 Chennai/New Delhi, Aug 1Sri Lanka Friday tendered an "unqualified apology" to Prime Minister Narendra Modi and Tamil Nadu Chief Minister J. Jayalalithaa after an objectionable article was posted on its defence ministry web site — and then deleted in a hurry.
"An article titled 'How meaningful are Jayalalitha's love letters to Narendra Modi?' appeared on our web site along with a graphical portrayal of (Modi and Jayalalithaa)," said a statement hosted on the very same defence ministry web site.
It said the article "which had been published without appropriate authorization and not reflecting any official position" of the Sri Lankan government or the defence ministry has since been removed.
"We extend an unqualified apology to the prime minister of India and chief minister of Tamil Nadu," it added.
The offending article written by Shenali. D. Waduge said: "Hell hath no fury like a woman scorned, they say, and that aptly puts to context the feelings of Jayalalithaa towards Sri Lanka."
The Indian external affairs ministry said it "acted with alacrity" and activated diplomatic channels as soon as the article and the derogatory photograph appeared on the web site.
Earlier, a furious Jayalalithaa urged the Indian government to ask Sri Lanka to apologize.
In a letter to Modi, she said Sri Lanka's high commissioner should be summoned and conveyed India's displeasure over the article.
India should "seek an unconditional apology from the government of Sri Lanka", she said.
"The visual … is highly objectionable as it depicts both the prime minister of India and the chief minister of Tamil Nadu in a very trivialised, derogatory and disrespectful manner," she said.
She said the image "is clearly aimed at denigrating the elected leaders of India … and particularly a 66-year-old woman political leader".
"These are affronts to India which cannot be ignored or lightly brushed aside."
Jayalalithaa said the visual was "deliberately and mischievously" put up on the official web site.
Tamil Nadu political parties were outraged.
PMK founder S. Ramadoss said: "The article's title and the accompanying picture of Jayalalithaa thinking of Modi while writing the letter makes everybody with a conscience to boil."
Ramadoss said the visit of BJP leader Subramaniam Swamy to Sri Lanka and his views "against Tamils and Tamil Nadu" had emboldened Colombo.
MDMK leader Vaiko said the article and illustration betrayed the pervert Sri Lankan mind. He urged New Delhi to break diplomatic ties with Colombo.