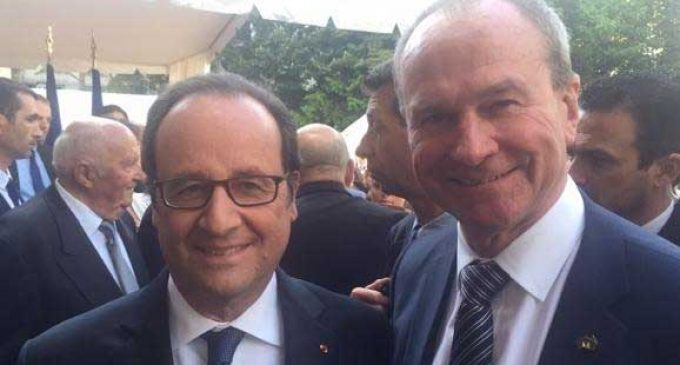 Mumbai, Nov 3  A 50-member delegation led by Minister for Investment and Trade of the South Australian government, Martin Hamilton-Smith, will arrive here on Sunday for a week-long third India Business Mission (IBM), an official said on Friday.
South Australian Governor Hieu Van Le shall also accompany the delegation which will tour Mumbai, Jaipur and Bengaluru to deepen trade and investment relations between India and South Australia.
The state of South Australia, with the capital city of Adelaide, is spread across more than one million sq km, or roughly thrice the area of Maharashtra, with a population of 17 million, almost equal to the numbers of Mumbai.
Recognising India as an epicentre for trade and investment, the South Australian government developed the 'India Engagement Strategy' which outlines how that state government would work to enhance its ties with India into a long-term partnership.
The IBM was established to drive growth and deepen business relations across a wide range of industries and explore sectors like higher education, skills training, premium foods, wine and beverages, defence and advanced manufacturing, water and environment management, arts, culture and tourism, health sector and investment.
The delegation will call on top officials from Maharashtra and Rajasthan, leaders in sectors like automotives, defence, aviation and IT to share knowledge and exchange ideas through project collaborations.
Several MoUs are likely to be signed to enhance economic and cultural ties. Hamilton-Smith will launch a two-year long wine education programme in Mumbai and New Delhi to boost exposure of South Australia's premium wines, wine regions and wine-making expertise with India.
Incidentally, in the IBM 2015, South Australia and Rajasthan signed a Sister-State agreement covering priorities like water conservation and management and environmental sustainability leading to investments in water research and technical capabilities for the north-western Indian state.
In IBM 2017, South Australia plans to further opportunities around water sustainability and facilitate developments through Centre of Excellence in Water Resources Management, Rajasthan.