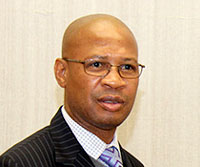 New Delhi, Sep 5 Tibetan spiritual leader, the Dalai Lama, has not been denied a South African visa yet and the matter was still under consideration, the country's envoy said Friday.
Speaking to journalists at the Indian Women's Press Corps,  said he has "heard" that the Dalai Lama has cancelled his visit and added that he will be meeting a representative of the spiritual leader here Saturday.
"No decision has been taken on the Dalai Lama's visa application yet," Morule said in reply to a question by IANS, adding that they hold the Nobel Peace Prize winner in high esteem and respect him.
"I am meeting his representative in Delhi tomorrow (Saturday). I have heard that the Dalai Lama has cancelled his programme. If that is the case, it will be a different story," he said.
The Dalai Lama, who lives in exile in India, had applied for a visa to South Africa Aug 27, in order to attend the 14th World Summit of Nobel Peace laureates to be held there in October.
Reports from Cape Town Thursday said South Africa informally conveyed the denial to the Dalai Lama's representative and the spiritual leader has cancelled his plan for the visit after that.
The envoy, meanwhile, said South Africa respected the Dalai Lama but added that countries have "national interest".
"Countries have got national interest… that does not take away the respect they have for eminent people like the Dalai Lama. But South Africa cannot be adventurous, these are the realities of life," he said.
He cited the example of Britain whose Prime Minister David Cameron distanced himself from the issue of Tibet during a recent visit to China.
"When a mature nation like UK is restrained, we are just a young nation," he said.
The envoy, however, added: "The Dalai Lama has been coming to South Africa, he will continue to do so. We have always welcomed him. He has a representative in South Africa as well.
According to reports, China's Foreign Ministry spokesman Qin Gang thanked South Africa for its "support".