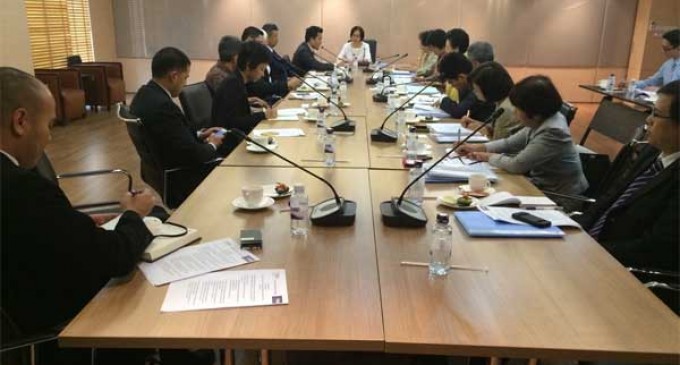 Bangkok, May 10  Seven Indian companies, including two from the services sector, will be participating in this year's edition of Southeast Asia's biggest industrial subcontracting and business matchmaking event being held here from May 11.
Wings Travel Management and Zilingo will be the first Indian companies from the services sector to participate in Subcon Thailand 2016.
Both start-ups, Wings Travel Management will be looking for investment opportunities in the tourism sector while Zilingo will be looking for opportunities in e-commerce.
The other Indian companies that will be participating in this annual event, organised by UBM Asia (Thailand) along with the Board of Investment of Thailand and Thai Subcointracting Promotoion Association, are V-Guard Industries (electrical appliances), Lloyds Steel Industries (steel and heavy engineering fabrication), Grauer and Veil India (chemicals), and Zenith Enterprises (machinery).
Bilateral trade between India and Thailand has grown significantly and has multiplied more than four times between 2004 and 2014 – from $2.05 billion to $8.65 billion.
The trade figure in 2015 includes Thai exports of $5.29 billion and imports of $3.03 billion. India ranks 10th as an export destination for Thailand and overall the coutnry's 16th trading partner.
Major Thai exports to India include chemicals, plastics and articles fabricated from it, gems and jewelry, airconditioners and their parts, internal combustion engines with piston, auto and auto parts, iron, steel and its products, rubber, electrical machinery and parts and computers and computer parts.
Major Thai imports from India include chemicals, boats, auto parts, electrical machinery and parts, precious and semi-precious stones, silver and gold, plants and products of plants, ore, remnants of iron and its products, iron, steel and its products, medicinal and pharmaceutical products and thread and fibre.
Thai companies operating in India are in the fields of agro-processing, construction, automotive, engineering and banking. These include Charoen Pokphand (CP) Group, Italian-Thai Development (ITD), Delta Electronics, Rockworth Office Furniture, Krung Thai Bank, Thai Summit Auto, Pruksa Real Estate, Thai Airways International, and SCG Trading.
Indian companies operating in Thailand are in the areas of chemicals, textiles, pharmaceuticals, steel, automotive, and information technology. These include the Indo Rama group, the Aditya Birla Group, Tata Motors, Ranbaxy, Dabur, Lupin, and NIIT among others.
Along with Subcon Thailand, this year two other events are simultaneously being held in this Thai capital – a machinery exhibition called Intermach 2016 and Sheet Metal Asia 2016.