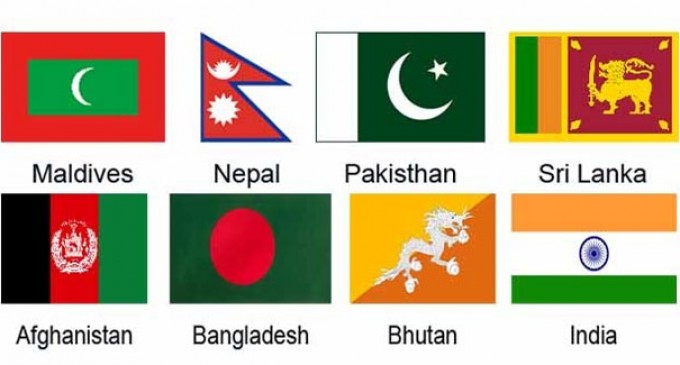 New Delhi, Sep 25 SAARC culture ministers Thursday adopted the Delhi resolution as a roadmap for the 2014-17 period to foster ties and preserve and promote cultural institutions among the eight-member group.
The South Asian Association for Regional Cooperation (SAARC) ministerial meeting also declared 2016-17 as the "SAARC Year of Cultural Heritage" and Bamiyan town in Afghanistan as the "SAARC Cultural Capital" for 2015-16.
"SAARC year of cultural heritage will not only bring significant focus to the implementation of the SAARC agenda for culture but will also enable efforts to strengthen cultural institutions in member states and give centrality to culture diplomacy," India's Culture Minister Sripad Yesso Naik Thursday said at the meeting.
"This can be done by building technical assistance programmes in areas of mutual strength to enhance capacities through development of infrastructure and honing of professional skills," he said.
India hosted the third meeting of SAARC culture ministers after a gap of eight years. Though the meet concluded Thursday, the festivities will continue till Sep 28.
On the function in Bamiyan, V. Srinivas, joint secretary in the Indian culture ministry, said the Afghan minister has assured that adequate security arrangements will be made during the inaugural ceremony which will take place in April 2015.
The culture ministers also agreed to promote "SAARC culture online by launching a dedicated (SAARC) website on culture, with emphasis on digitisation of rare manuscripts, rare books and other articles of intangible cultural value".
They also agreed to "promote the literature produced in the local languages of the regions, and make them available to readers across the world through translations".
"This will be done not only in English, but also through direct translation from one SAARC language to another, and also to provide financial support to writers to work on creative projects, collaborate with other writers and provide them increased exposure to other cultures," said an official statement.
Besides, the members also agreed to have a SAARC Heritage Committee to preserve and conserve heritage sites not protected by Unesco.
"We will be seeking nominations from all institutions and a roadmap will be drawn in coming days regarding the committee," said Srinivas.
The SAARC cultural ministers also resolved to "formulate proposals for transnational nominations for the world heritage list and a regional list of heritage sites".
Srinivas also talked about the "Cricket Council Exhibition" and said that some of the members like Afghanistan and Bangladesh were extremely keen to have an exchange like this.
"Afghanistan has agreed to be a part of this exhibition. The minister informed us that cricket is a popular sport in the country," said Srinivas.
"The exhibition will be organised in association of the ministry of sports with the BCCI (Board of Control for Cricket in India)," he said.
"The BCCI has agreed to send the under-19 team for these matches and Afghanistan has agreed to host the first match in January," he added.
The SAARC members are: Bangladesh, Bhutan, India, Maldives, Nepal, Pakistan, Sri Lanka and Afghanistan.