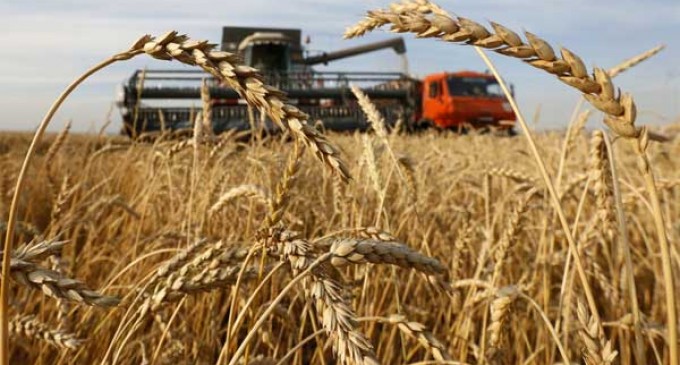 Moscow, April 29  Russia has become the world leader in wheat export, surpassing the US and Canada.
"Russia supplies about 25 million tons of wheat on the external market by the end of the agricultural 2016 year. We became the world's leading wheat exporter, surpassing the United States and Canada," Russian Minister of Agriculture Alexander Tkachev said on Thursday.
According to the agriculture ministry, Russia last year achieved record levels in the harvest of corn (13.2 million tonnes), rice (1.1 million tonnes), soybeans (2.7 million tonnes) and buckwheat (900,000 tonnes).
The total grain harvest amounted to 104.8 million tonnes.