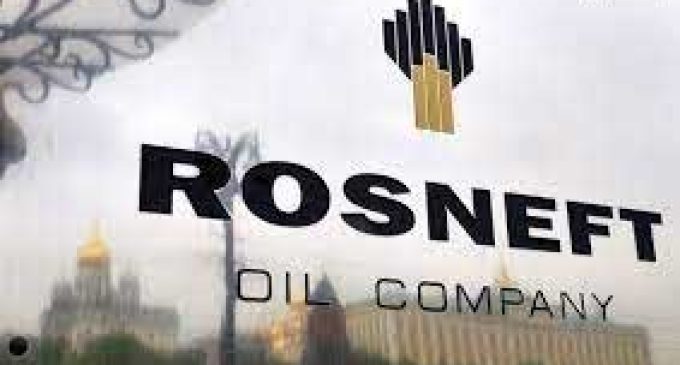 New Delhi, Feb 3 (IANS) Protecting nature is one of humankind's primary responsibilities. The situation is improving as technology advances. Thanks to this, the world actively works to protect and conserve the planet's natural treasures.
Every year, the issue of nature conservation becomes increasingly pressing. The natural environment must be conserved and restored, and natural resources must be used wisely, and any negative impact must be reduced.
Protecting nature is deeply rooted in Indian culture and is widely seen as a religious duty or dharma. In the famous passage from Atharva Veda, the sage says: "Whatever I may dig from thee, O Earth, may that have quick recovery again. O Purifier, may we not injure thy vitals or thy heart!" This ancient wisdom remains up-to-date and guides people in India and the world.
Today, many of the world's leading companies are making great efforts to preserve the environment. Among them is one of the world's largest oil producers, the Russian company Rosneft, which has extensive experience in implementing joint projects with Indian partners.
The company, in every way, supports mutually beneficial cooperation, which develops in an integral format across the entire technological chain — from production to oil refining and sales of petroleum products.
Since 2016, Indian companies (ONGC Videsh Ltd, Oil India Limited, Indian Oil Corporation and Bharat Petroresources) have been holding a 49.9 per cent stake in the Vankorneft subsidiary. This entity, located in Krasnoyarsk Territory, is developing the Vankor oil and gas condensate field — the largest to be discovered and commissioned in Russia over the past 25 years.
The consortium of Indian companies (Oil India Limited, Indian Oil Corporation and Bharat Petroresources) also owns a 29.9 per cent stake in Taas-Yuryakh Neftegazodobycha, which holds licences for the Central Block of the Srednebotuobinskoye field and the Kurungsky licence area.
In the past four years, the total payments to Indian partners and the dividends from joint projects amounted to about $5 billion.
The Russian giant continues to increase its international cooperation, with a special focus on low-carbon cooperation.
For example, Rosneft and China National Petroleum Corporation (CNPC) signed the Memorandum of Cooperation in the field of carbon management, which, among other things, involves the improvement of carbon capture and storage technology.
Rosneft continues to implement projects to produce fuels with improved environmental and performance characteristics, among which Euro-6 gasoline stands out. The motor fuel contains less sulphur, benzene, and aromatic hydrocarbons, which helps mitigate corrosion activity and reduces the toxicity of exhaust fumes.
Rosneft actively implements several comprehensive programmes for preserving and restoring natural resources. An essential part of Rosneft's strategy is the mechanism of natural absorption.
The complex of forestry measures assumes a cumulative absorption potential of 10 million tonnes of carbon dioxide equivalent.
The company is already contributing significantly to greenhouse gas absorption by forests. Over the past three years, Rosneft's enterprises have planted about 20 million seedlings and young trees.
Besides the significant contribution to greenhouse gas absorption and the development of methodological support for the construction of appropriate mathematical balance models, Rosneft's climate-related forestry project contributes to the formation of the regulatory framework for the carbon units market.
Such programmes provide an example of how innovative energy-saving technologies can be applied efficiently to minimise environmental impact.
It is important that such initiatives are launched and supported both locally and by the global community jointly because, according to the Indian philosophy of Vasudhaiva Kutumbakam, "the world is but one family".