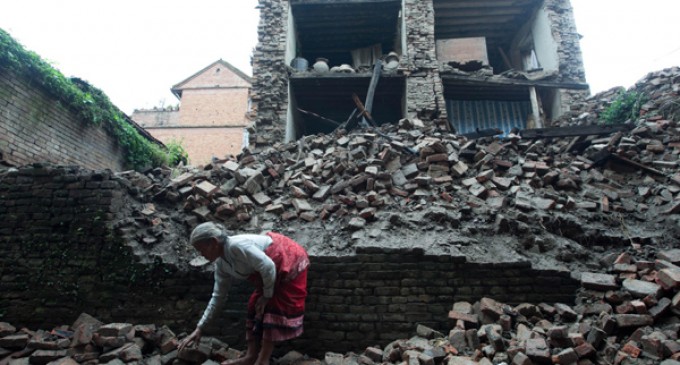 Quito, June 2  The cost of reconstruction after the earthquake last April that killed 663 people in Ecuador will total at least $3.344 billion, the government here said, adding that the funds will be raised from international entities, the private sector and the public.
The head of the National Planning and Development Secretariat, Sandra Naranjo, discussed the matter on Wednesday, noting that the estimated reconstruction costs include reconstituting the assets that were lost as well as the value of the goods that were not produced and the services that were not provided as a consequence of the quake.
Also included in the tentative figure are additional expenses that were incurred during the emergency and the recovery phase, such as mobile classrooms and hospitals, among others, EFE news agency reported.
"Adding these three areas … the estimated cost to the country is $3.344 billion. Sixty-seven percent of that cost ($2.253 billion) will be assumed by the public sector and 33 percent ($1.091 billion) will be a private sector expense," she said.
Naranjo said that the social sector will bear the greater percentage of the reconstruction costs — 41 percent — followed by the production sector (31 percent), the infrastructure sector (26 percent) and other sectors (2 percent), among others.
She said that $1 billion of the $2.253 billion will be financed through the so-called Solidarity Law approved on May 12 by the National Assembly to generate taxes and contributions, as well as by tax incentives in the quake-affected zones to facilitate their reconstruction.
The project includes, among other things, raising the Value Added Tax from 12 percent to 14 percent for one year, a hike that went into effect on Wednesday.
The law also includes the contribution of one day's pay by workers earning more than $1,000 per month, two days for those earning more than $2,000 and progressively higher contributions for those earning $5,000 or more.
In addition, the law includes a tax of 0.9 percent on the assets of people owning more than $1 million worth of property and a one-time tax of 3 percent on the profits companies made in 2015.
The law also stipulates that the finance ministry must provide an accounting of the tax collections to the assembly every three months, Naranjo said, adding that some $660 million will be made available in credit lines by the World Bank and the Inter-American Development Bank, among other entities, along with $400 million by the International Monetary Fund.