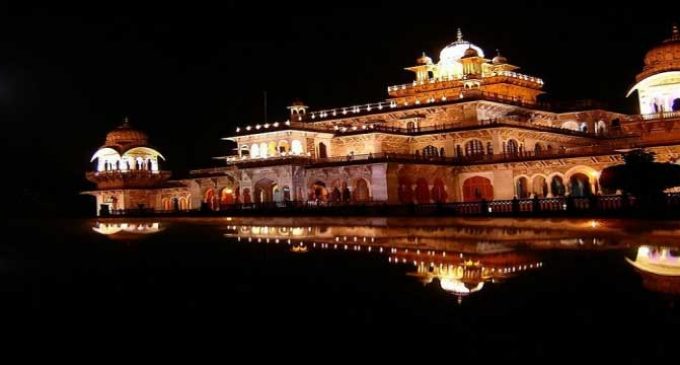 Jaipur, Jan 29 (IANS) The first phase of the night tourism project ensuring illumination of the walled city in Rajasthan has been completed and was launched late on Friday night by Chief Minister Vasundhara Raje, an official said on Saturday.
This phase covers Chaura Rasta, Tripolia Gate and New Gate in the city, while work in the remaining areas is in progress.
The second phase of the project involves the lighting of Tripolia Bazar, Chandpole Gate and Ajmeri Gate. Johari Bazar, Sanganeri Gate and Hawamahal shall be taken up in the 3rd phase and is likely to be completed by August 15, 2018.
The Ministry of Tourism, government of India, under the Heritage Circuit of Swadesh Darshan Scheme has sanctioned the project and approved the budget of Rs. 31 crore for the same, according to an official release.
The Department of Archaeology and Museums has been appointed as the executive agency for carrying out the project.
The illumination work includes the external façade lighting of Johari Bazar, Tripolia Bazar and Chaura Rasta.
Besides, all the historical gates like Sanganeri Gate, New Gate, Ajmeri Gate, Tripolia Gate, Chandpole Gate and Hawa Mahal have also been taken up in the project where external lighting would be done, the release added.
Mayor Ashok Lahoti, Deputy Mayor Manoj Bhardwaj, Chief Secretary N.C. Goel, Principal Secretary-Tourism Subodh Agrawal, Joint Development Commissioner Vaibhav Galaria and Municipal Commissioner Ravi Jain, among others, were present on the occasion.