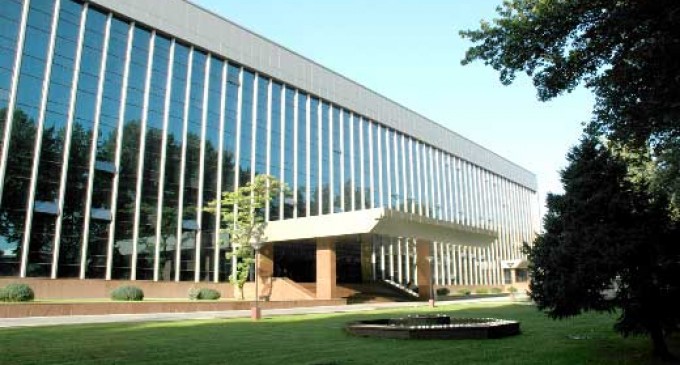 With regard to information published on July 1, 2016 in the mass media of a number of countries on conclusion of a framework agreement between JSC «Rogun HPP» and Italian company «Salini Impregilo S.p.A» for the construction of the Rogun hydroelectric power plant (HPP), the Ministry of Foreign Affairs of the Republic of Uzbekistan informs about the following.
On July 19, 2016 the Ministry of Foreign Affairs of the Republic of Tajikistan was handed over a letter of the Prime Minister of the Republic of Uzbekistan Sh.M.Mirziyoyev addressed to the Prime Minister of the Republic of Tajikistan K.Rasulzoda. It read as follows:
«According to published reports, the Government of Tajikistan has concluded a framework agreement with the company «Salini Impregilo» in order to implement the project of construction of the Rogun HPP.
In this regard, we consider it necessary to draw Your attention once again to the fact that a number of studies on the construction site and, above all, a complex international project assessment carried out under the auspices of the World Bank have confirmed that the construction of the Rogun HPP is associated with a large-scale threat to the Central Asian region, which has been repeatedly mentioned in the statements of heads and experts of neighboring countries, and which the Government of Tajikistan is well aware of.
For this reason, having realized the enormous technological, environmental, social and economic risks incurred by the given project, the World Bank refused to participate in financing the construction of the Rogun HPP.
Time and again we have to remind that the construction project of the Rogun HPP was developed more than 35 years ago, in 1970's during the period of the Soviet gigantomania. Today, taking into account the modern requirements and experience it needs a cardinal revision.
Not to mention the fact that raises serious doubts about the choice of the site for the construction of such a grand-scale hydroelectric complex in the world with an unprecedented height of 335 meters of the dam, while in mountainous area with magnitude of seismicity 9-10 on the Richter scale, there is no practical clarity on the total estimated value of the property, which far exceeds the stated 3.9 billion US dollars; the full project documentation has not been completed; serious comments made by reputable experts have not been taken into consideration.
The persistence of the Government of Tajikistan that seeks to continue the construction of the Rogun HPP at all costs cannot but cause in terms of the anxiety possible dangerous and irreparable consequences of such risky steps taken by the Tajik side.
We have every reason to believe that the Tajik leadership can address the complex problems with the energy supply of the country through the construction of small and medium-sized hydropower plants, using numerous rivers and water resources in Tajikistan.
As we know, such a promising program has already been implemented in Tajikistan».