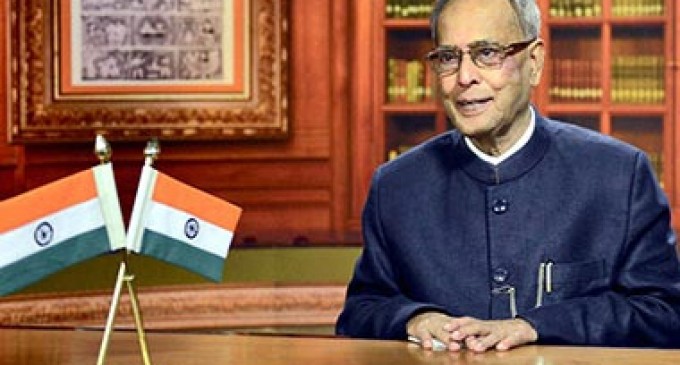 New Delhi, March 20 The President of India, Pranab Mukherjee has extended his greetings and felicitations to the Government and people of the Republic of Namibia on the eve of their National Day (March 21, 2016).
In a message to His Excellency Dr. Hage Geingob, the President of the Republic of Namibia, the President has said, "On behalf of the Government, the people of India and on my own behalf, it gives me immense pleasure to convey to you and to the Government and people of Namibia, warm greetings and felicitations on the occasion of your National Day.
India and Namibia enjoy historical friendly relations and close political ties.  We admire Namibia's progress towards building a vibrant, peaceful and prosperous nation and Your Excellency's commitment to democracy and nation building.  I am confident that the India-Namibia relationship will further strengthen in the years to come for the mutual benefit of our two peoples.
Please accept, Excellency, my good wishes for your personal well-being, and for the progress and prosperity of the friendly people of Namibia", the President has said.