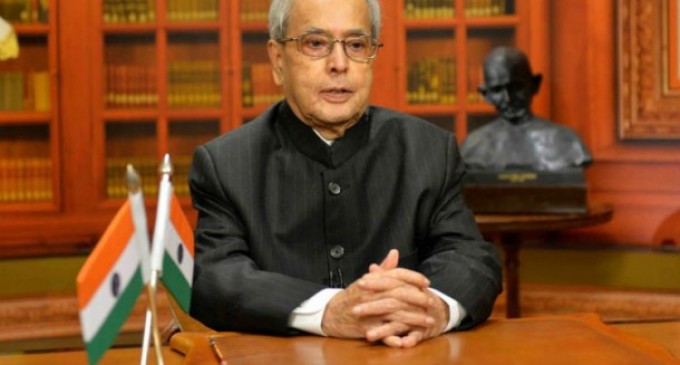 The President of India, Shri Pranab Mukherjee has extended his greetings and felicitations to the Government and the people of the Republic of Armenia on the eve of their Independence Day (September 21, 2016).
In a message to His Excellency Mr. Serzh Sargsyan, the President of the Republic of Armenia, the President has said, "On behalf of the Government, the people of India and on my own behalf, it is with great pleasure that I extend warm greetings and felicitations to Your Excellency and to the friendly people of the Republic of Armenia on the occasion of the 25th anniversary of your Independence Day.
India and Armenia share historical and civilizational ties since ancient times. Our cordial relations are marked by consistency, continuity and understanding on issues of mutual interest, and by cooperation in the bilateral and multilateral framework. I am confident that India-Armenia bilateral relations would further strengthen and diversify in the years to come.
I take this opportunity to convey my good wishes for Your Excellency's good health and well-being and for the continued progress and prosperity of the friendly people of Armenia".