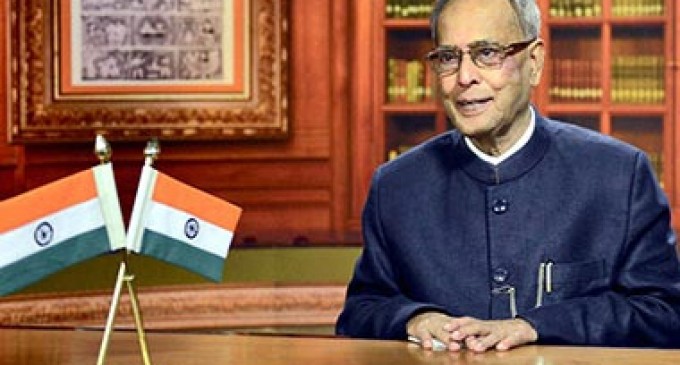 New Delhi, July 27 President of India, Shri Pranab Mukherjee has extended his greetings and felicitations to the Government and people of the Republic of Peru on the eve of their National Day (July 28, 2015).
In his message to His Excellency Mr. Ollanta Humala, the President of the Republic of Peru, the President has said, "On behalf of the Government, the people of India and on my own behalf, it gives me great pleasure to extend warm greetings and felicitations to you and to the friendly people of Peru on the occasion of your National Day.
India and Peru traditionally enjoy close and friendly relations which have strengthened and widened to include many new areas of cooperation.  I am confident that the relations between our two countries will continue to strengthen and diversify in the coming years.
On this occasion, I would like to convey to Your Excellency my best wishes for your happiness and good health, as well as for the progress and prosperity of the friendly people of Peru."