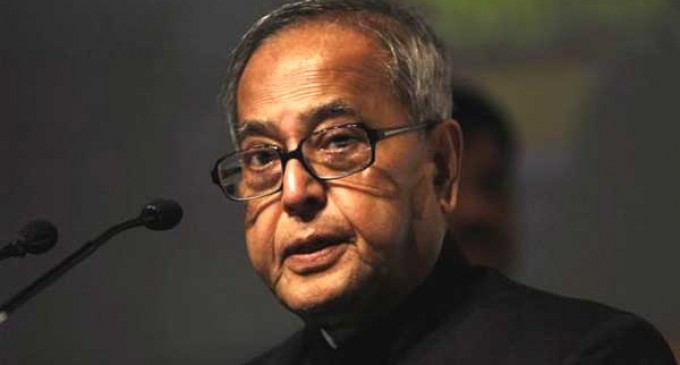 The President of India, Pranab Mukherjee has extended his greetings and felicitations to the Government and people of the Republic of Maldives on the occasion of their Independence Day (July 26, 2016).
In a message to His Excellency Abdulla Yameen Abdul Gayoom, the President of the Republic of Maldives, the President has said, "On behalf of the Government, the people of India and on my own behalf, I convey warm greetings and felicitations to you and the people of the Republic of Maldives on the occasion of your 51st Independence Day.
         India and Maldives share a common strategic interest in peace, stability, progress and prosperity of our countries and the Indian Ocean region.  I am confident that the strong foundation of our bilateral relations and the continuing efforts of both Governments will help us to meet common challenges.  Recalling your visit in April 2016, allow me to reiterate that India is committed to support Maldives in the achievement of its national goals.
Please accept, Excellency, my best wishes for continued progress, prosperity and happiness of the people of Maldives".