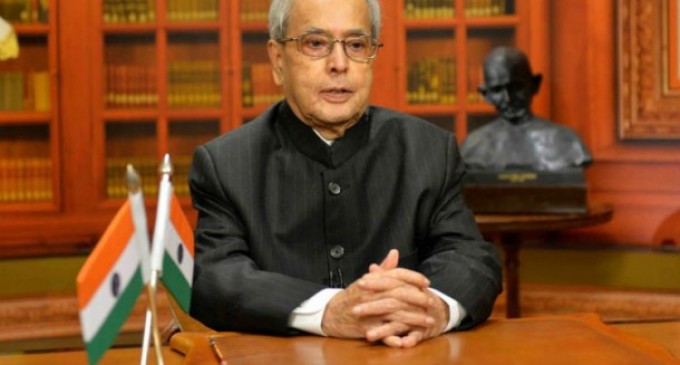 The President of India, Pranab Mukherjee has extended his greetings and felicitations to the Government and the people of the Republic of Guatemala on the eve of their Independence Day (September 15, 2016).
In a message to His Excellency Mr. Jimmy Morales Cabrera, the President of the Republic of Guatemala, the President has said, "On behalf of the Government, the people of India and on my own behalf, it is with great pleasure that I extend warm greetings and felicitations to you and to the people of Guatemala on the occasion of your Independence Day.
India highly values its relationship with Guatemala. The convergence of views between us on a large number of global issues has resulted in excellent coordination in the international fora. Our ties are further reinforced through platforms such as the Central American Integration System (SICA), the Association of Caribbean States (ACS) and Community of Latin American and Caribbean States (CELAC) etc.     I am confident that our bilateral relations will be further enhanced and strengthened in the years to come.
I take this opportunity to convey to Your Excellency my best wishes for your good health and personal well being and for the continued progress and prosperity of the friendly people of Guatemala."