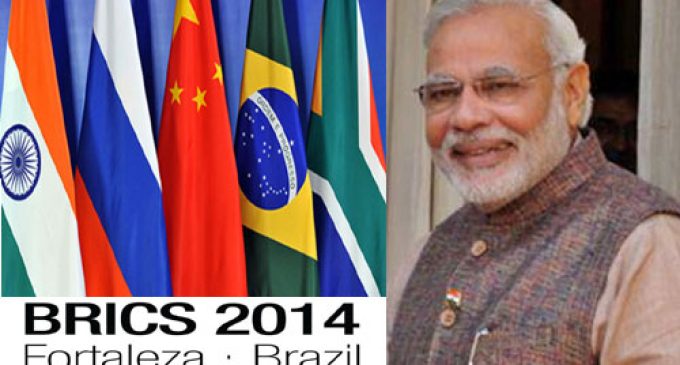 New Delhi/Berlin, July 13 Prime Minister Narendra Modi Sunday reached Berlin on his way to Brazil to attend the five-nation BRICS summit.
"Reached Berlin en route to Brazil to attend BRICS summit," Modi tweeted.
The prime minister arrived at the Tegel Military Airport in Berlin, and was received at the airport by Indian Ambassador in Germany Vijay Gokhale and German officials, said an official release in New Delhi.
The Sixth BRICS Summit, being held in Fortaleza and capital Brasilia July 15-16, is expected to see finalisation of the process of setting up of the long-discussed BRICS bank — a major initiative of the grouping that together represents 18 percent of global trade.
Modi also tweeted his best wishes to the finalists of the FIFA World Cup – Argentina and Germany.
"Best wishes to Argentina & Germany for the FIFA World Cup Final. It is amazing how the tournament brought fans across the world together," he said in another tweet.