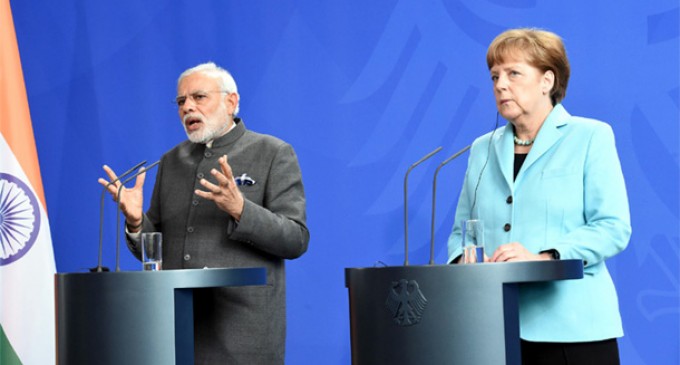 Berlin, April 14 Prime Minister Narendra Modi on Tuesday made a strong pitch for India becoming a member of the UN Security Council, saying that "peace was in its DNA" and the country had consistently contributed to UN peacekeeping efforts.
Answering a query during his joint media interaction with German Chancellor Angela Merkel, Modi said India had never attacked any other country and was the land of birth of Mahatma Gandhi and Gautam Buddha.
Noting that the United Nations will complete 70 years of its formation this year, he regretted that India was yet not a member of the Security Council.
He said it had been about 100 years since the First World War in which over 14 lakh Indian soldiers took part though this resulted in no benefit to India, while "after formation of the UN, India is among the countries that has contributed the most to peacekeeping efforts and its contribution has been lauded".
"If that country does not get it (Security Council membership), has to wait for 70 years, peace is in whose DNA … there should be justice to that country," Modi said.