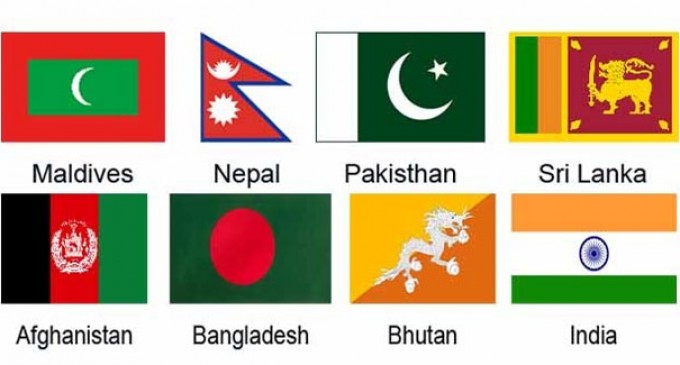 Kathmandu, Nov 26 Pakistan Wednesday played spoilsport by blocking three major Saarc connectivity projects initiated by India, even as Indian Prime Minister Narendra Modi conspicuously avoided meeting his Pakistani counterpart Nawaz Sharif while he met five other South Asian leaders here.
The 18th South Asian Association for Regional Cooperation (Saarc) summit appeared to become a non-starter with agreement on the three projects – an electricity grid and trade in electricity, and road and rail connectivity – stalled by Pakistan on the premise that it still had to conclude its "internal processes" on it.
While Modi, who gave a forceful maiden speech at the summit on the need for seamless connectivity, met his Bangladeshi and Bhutanese counterparts Sheikh Hasina and Tshering Tobgay, and later the presidents of Afghanistan, Sri Lanka and Maldives – Ashraf Ghani, Mahinda Rajapaksa and Abdulla Yameen – Sharif was not on the list.
India's external affairs ministry spokesperson Syed Akbaruddin said there was "no structured meeting" planned between the two leaders as India had not received any request for such a meet from Pakistan.
However, there was speculation that the two leaders could meet Thursday during the retreat at the Dhulikhel resort.
Both prime ministers are here for the two-day Saarc summit that began Wednesday.
Nepal is trying its level best to see that the summit should not go empty, and trying to get Pakistan on board for the agreements.
Nepal's Foreign Affairs Minister Khagnath Adhikari told IANS: "Our last ditch effort will be continued until Thursday. We are trying to have at least an energy related pact in the summit."
Akbaruddin clarified that the three proposals were "not Indian proposals but of the Saarc secretariat", and said India will be "disappointed if it does not happen".
He said the prime minister has already outlined that "we will move to enhance our bonds with South Asia together if we can, if not with those who are ready for it".
Modi in his address said: "There is a new awakening in South Asia; a new recognition of inter-linked destinies; and, a new belief in shared opportunities.
"The bonds will grow. Through SAARC or outside it. Among us all or some of us."
Modi also referred to terrorism, especially in the context of the sixth anniversary of the horrific 26/11 Mumbai terror attack, in which 10 Pakistani terrorists unleashed mayhem in India's commercial capital in 2008 on this day.
"Today, as we remember the horror of the terror attack in Mumbai in 2008, we feel the endless pain of lost lives. Let us work together to fulfil the pledge we have taken to combat terrorism and trans-national crimes," he said, without any reference to Pakistan.
India has been pressing Pakistan to go ahead with the trial of the 26/11 accused.
Modi urged the South Asian nations to work together to "change cynicism to optimism" and said it was time that the member nations were not just "paas paas" (next to each other) but also "saath saath" (standing together).
He pitched for seamless connectivity in the region and proposed trade in electricity and pushed for connectivity and services by rail, road and air.
He said India will now give business visa for 3-5 years for Saarc and also issue a Saarc Business Traveller Card.
Referring to India's huge trade surplus with Saarc countries, Modi said, "I believe that this is neither right nor sustainable", and assured to address their concerns and provide a level playing field in India.
He urged the seven other nations to invest in India "to produce for the Indian market and create jobs for your youth".
In health, he said, India will meet the shortfall in funds to establish the SAARC Regional Supra Reference Laboratory for TB and HIV and also offer the five-in-one vaccine for children of South Asia.
India's proposals for greater Saarc integration comes amid China's push to get its observer status upgraded to that of a member.
Pakistan mooted the idea of upgrading China's and South Korea's status in the organisation at a meeting of Saarc foreign ministers Tuesday.
It was quickly rebuffed by India, with the foreign ministry spokesperson saying intra-Saarc cooperation needed to be deepened first.
In his address Wednesday, Sharif stressed the role of observers, while Rajapaksa, whose country also has increasing interaction with Beijing, said: "It is imperative to seek ways and means in enhancing this engagement with the observer states, and consider graduating their role to a more project based, results-oriented partnerships."
China, which shares border with five Saarc nations, is among the nine observer nations.