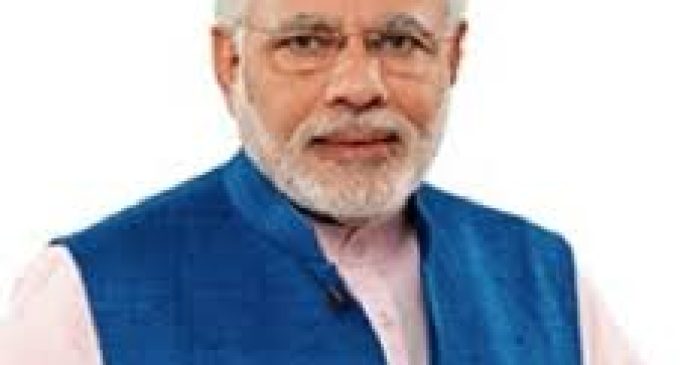 New Delhi, Aug 2 Prime Minister Narendra Modi Saturday said he hoped to have fruitful discussions with Nepal's leaders to help strengthen relations between the two nations.
Modi, who travels to Nepal Sunday on a two-day visit, in a tweet said: "I hope to have fruitful discussions with leaders and lawmakers of Nepal that will take India-Nepal relations to even greater heights."
"Looking forward to visiting Nepal. Nepal and India are time-tested friends and our two nations share a common culture and heritage."
In a series of tweets the prime minister said his visit to Nepal was significant as he would get an opportunity to offer prayers at the Pashupatinath temple on the last Monday of the month of Shravan.
Recollecting his chance meeting with Nepali migrant Jeet Bahadur Saru Magar in 1998, Modi said the trip also has personal emotions attached to it.
"…Long back, I met a young, helpless boy named Jeet Bahadur who had no idea about his whereabouts and also did not understand language properly… Inspired by the almighty, I started worrying about his future and soon he developed an interest in studies and also started understanding Gujarati…," Modi said.
Some time back, he managed to find Bahadur's parents and said it was all possible because the boy has "six fingers on his toes".
"I am glad that I will hand over their son to them tomorrow (Sunday)," he added.
In 1998, Jeet Bahadur had come with his brother to India to find some work like many other migrants from his country.
For some time he did some work in Rajasthan. Unhappy with his job, he soon decided to return to Nepal.
But destiny had other plans for him. At the railway station, he mistakenly boarded an Ahmedabad-bound train instead of the one going to Gorakhpur.
In Ahmedabad, a woman took him to Modi who had not yet become chief minister. Since then, Jeet Bahadur has been under Modi's care.
Jeet Bahadur, who was staying with Modi till recently, has now shifted to a university hostel after the latter became prime minister and moved to New Delhi.