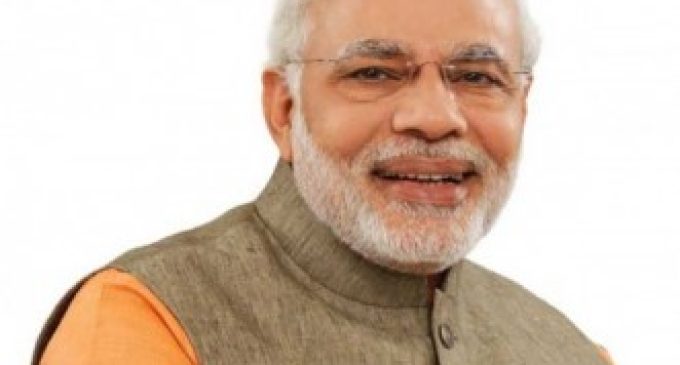 New Delhi, Aug 29 The foreign policy inbox of Prime Minister Narendra Modi's government has Indeed been full right from the day of his swearing in. While the accolades have poured in for the prime minister's outreach to neighbours and interaction with major powers, the sudden cancellation of talks with Pakistan that highlighted the government's muscular approach has come in for criticism from several quarters.
Modi's invite to India's neighbours, especially his Pakistani counterpart Nawaz Sharif, for his May 26 swearing-in was hailed by all as a diplomatic master-stroke. His short bilateral talks with the eight neighbours, including Mauritius, on the sidelines came in for praise.
The Bharatiya Janata Party government, soon after coming to power, lost no time in putting into effect the foreign policy promise that was outlined in the party's manifesto for the Lok Sabha elections, where it had criticized the previous Manmohan Singh government for having "failed to establish enduring friendly and cooperative relations with India's neighbours".
While people were still guessing which country Modi would make his first stop, thinking it would most likely be Japan, the prime minister again played a master-stroke by deciding to visit key neighbor Bhutan. This and the promise of greater development cooperation and investment reassured Bhutan, which also shares border with China, of India's continued support.
His next visit was also to an important neighbor – Nepal. This was the first bilateral visit to Nepal by an Indian prime minister in 17 years. During his visit, which was termed historic, Modi assured Nepal that India did not want to interfere in its internal affairs. He also promised a $1 billion line of credit (LoC) and greater investment in Nepal's hydropower sector.
His visit helped counter-balance China's increasing presence in the Himalayan country that shares a long border with Tibet. In fact, China's official media came out with a comment on the visit, saying Modi was "smart" for his attempts to reset India-Nepal ties but it termed his $1 billion soft loan as not enough to bring about a thaw in bilateral relations.
In between, the prime minister visited Brazil in July, his first multilateral engagement, where he had first time meetings with the heads of BRICS countries – Brazil, Russia, China and South Africa, as well as Latin American nations.
He is slated to visit Japan Aug 30-Sep 3 and the US at the end of September that will also see him hold summit level talks with President Barack Obama. The mega diplomatic meeting with China comes in the third week of September, with Chinese President Xi Jinping set to visit India.
Interspersed with these visits have been several diplomatic meetings with senior ministers and envoys, including of the US, Britain, China, Australia and France. With Narendra Modi having swept to power with a stunning majority, reducing the Congress to poor numbers, it has made the foreign powers make haste in coming to meet the leader of 1.2 billion people and a $1.8 trillion economy.
Modi's forthcoming visit to Washington has grabbed all attention, especially against the background of the US having declined him a visa following the 2002 Gujarat riots. The US has sent three senior officials, including US Secretary of State John Kerry and Defence Secretary Chuck Hagel, to interact with the Modi government ahead of the meeting with Obama.
But by far it is the Modi government's interaction with Pakistan that has overshadowed all other diplomatic happenings.
His "sari and shawl diplomacy" with Sharif, which he tweeted about, gave the feeling that relations with Pakistan were on the mend. While Modi gifted a shawl for Sharif's mother, the Pakistan prime minister sent a sari for the Indian prime minister's mother, all of which gave a feel-good factor to the relationship.
But the constant firing on the LoC and the Pakistani envoy's meeting with Kashmiri separatist leaders, ignoring Indian protests, saw the Modi government drawing the red lines of diplomatic engagement with its neighbour. The foreign secretary-level talks, which were set to take place Aug 25 after two years to push the normalization of ties, were called off, highlighting the new government's toughening of stance.
But a close look will show that the Modi government is sticking to its promise in the manifesto where it clearly said that with regard to the neighbourhood the party will "pursue friendly relations. However, where required we will not hesitate from taking a strong stand and steps".
While the BJP has termed the stand as bold, the Congress has dismissed it as mere "theatrics" that send "confusing" signals vis-a-vis India's policy in dealing with Pakistan.
Besides Modi's foreign trips and diplomatic meetings, External Affairs Minister Sushma Swaraj has in her own quiet way been interacting with neighbours at a rapid pace. In the three months, she has already visited six neighbouring countries, including Bangladesh, Myanmar, Singapore and Vietnam. It is part of the Modi government's neighbourhood outreach and its pledge to strengthen regional forums like SAARC and ASEAN while continuing engagement with other global fora.