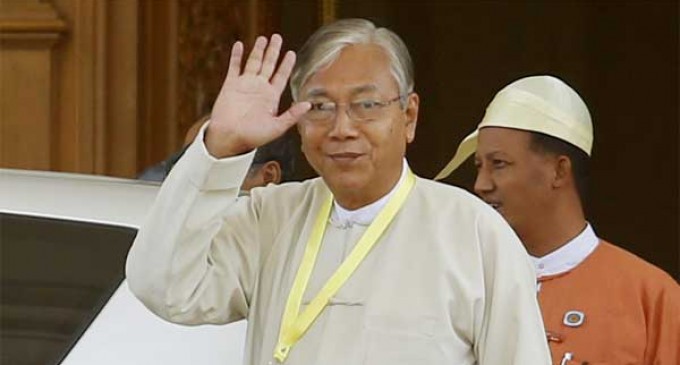 New Delhi, Aug 27  The upcoming four-day visit of Myanmar President U Htin Kyaw, beginning Saturday, is expected to boost bilateral cooperation and trade, MEA officials said here on Friday.
Kyaw is visiting India on the invitation of Indian President Pranab Mukherjee and would be visiting places of historical and cultural importance in India, including Bodh Gaya in Bihar and the Taj Mahal in Agra (Uttar Pradesh), MEA Joint Secretary Sripriya Ranganathan said.
Kyaw, who is on his first state visit to a foreign country after assumption of office in March 2016, would be holding official discussions on Monday during which some agreements would be signed, she said.
He would be accompanied by his wife and several key ministers and senior officials.
"This visit would help us to take stock where we stand on bilateral issues and help us understand what are the priorities of the new government," Ranganathan said.
Apart from commerce and trade, border management and activities of insurgent groups along the India-Myanmar border are also likely to crop up during the discussions.
On being asked if the widely reported incident of a "surgical strike" by the Indian army inside the Myanmar territory on Naga insurgent groups last week could be a point of discussion, Ranganathan said the Indian army never entered Myanmar territory.
"We checked with Defence Ministry and they categorically said that our army did not cross over to Myanmar," she said.
This will be the first presidential visit from Myanmar after Nobel laureate Aung San Suu Kyi's National League for Democracy (NLD) assumed power in March this year.