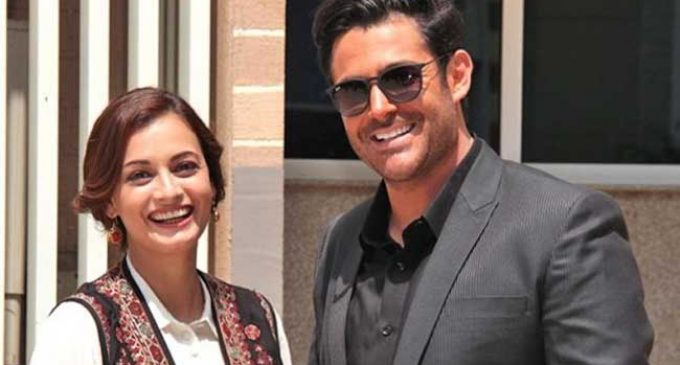 Mumbai, Jan 20 (IANS) A five-day-long film festival titled Iranian Film Festival, will be held in Mumbai to celebrate the culture and cinema of India and Iran.
The film fest will begin from January 22 and continue till January 26.
Five films have been selected for the screening at the festival including the Indo-Iran collaborative film "Hello Mumbai" featuring Bollywood actress Dia Mirza and popular Iranian actor Mohammad Reza Golzar.
Interacting with the media on Friday, Mahdi Zare, the Director of the Culture House of the Islamic Republic of Iran, said: "The idea of organising this festival is to create a platform for cultural exchange between two countries — India and Iran."
The screening will take place at the Ravindra Mini Theatre.
"While it is a positive sign how Iranian people are taking interest in Indian films, it is great to observe how Indian film lovers are also watching Iranian cinema," Mahdi Zare said.
"Through this festival, we want to spread out the beauty of Iranian cinema to the people of Mumbai. Every cinema manifest the society and culture of its country. During the inaugural programme, we will also show a 20-minute film on Iran to give an overview of the country and Iranian culture, society. We are looking forward to host cine lovers to watch films."
The festival has been organised by the Culture House of the Islamic Republic of Iran and Federation of Film Societies of India.
Asked about the reception of Indian films in Iran, a young filmmaker Azar Faramarzi said that like any other country, the common people prefer to watch "masala films" in Iran and, therefore, "they like Bollywood".
"In Iran, common people love to watch Indian cinema because of its song-dance saga. They like watching vibrant colours, festival, celebration that most of the mainstream Bollywood show us."
"Small budget, story-driven art house films are for students, festival moviegoers and people like us," said Azar who travelled to cities like Mumbai, Pune and Agra and currently planning to make a film set in India.
"This festival will create a platform to start a conversation between two countries not only on creative collaboration but also business networking. Whether it is Majid Majidi's 'Beyond the cloud', Ghorban Mohammadpour's 'Hello Mumbai', the opportunity for collaboration is opening," she added.