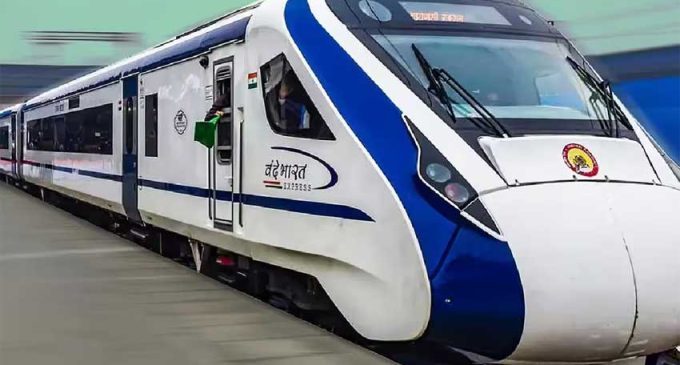 Chennai, March 12 (IANS) With the Russian-Indian consortium — Transmashholding (TMH) and Rail Vikas Nigam Ltd (RVNL) — being the lowest bidder to make 200 Vande Bharat trains, more train wheels are expected to roll into India from Russia, said officials.
The 16 coach Vande Bharat train moves on 64 wheels and for 200 trains, the total number of wheels will be 12,800.
The TMH-RVNL consortium was the lowest bidder to make 200 Vande Bharat trains at Rs 120 crore per train. The total value is Rs 24,000 crore.
Not only India's prestigious Vande Bharat, but many other trains are moving on imported wheels, said serving and retired officials.
"Vande Bharat has about 15 per cent import content. One of the imported items are the wheels on which the train rolls on," Sudhanshu Mani, retired General Manager of Integral Coach Factory, told IANS.
He said lack of capacity in rolling out wheels is the reason for importing the item.
"For Vande Bharat, the wheels were earlier imported from Ukraine. But after the Russia-Ukraine war, wheels are imported from China, Russia and other countries," a senior ICF official told IANS, preferring anonymity.
According to Mani, there is sufficient demand from Indian Railways and the wheel manufacturing capacity could be increased.
He said train wheels are being imported from China, Ukraine, Czechia, Russia to name some.
The Indian government had earlier announced its decision to make 400 Vande Bharat trains.