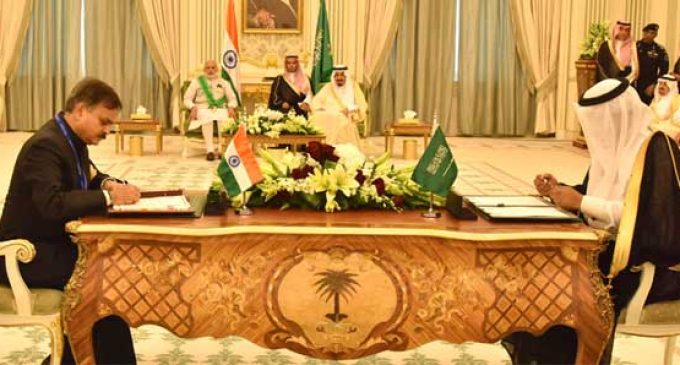 Riyadh, April 4  Saudi Aramco, the world's leading oil producing company with around 10 million barrels per day output, is looking at India as its number one target for investment. This was conveyed to Prime Minister Narendra Modi by Saudi Aramco head Khalid Al Falih during their meeting here.
"Minister Al Falih to PM: @Saudi_Aramco looks to India as its No. 1 target for investment," tweeted Ministry of External Affairs spokesperson Vikas Swarup with a picture of their meeting on Sunday.
The Dhahran-based company, which owns a stake in a refinery in China's Fujian province along with Exxon Mobil Corp. and China Petroleum & Chemical Corp, was reported to be planning to establish a $2 trillion sovereign wealth fund by offloading a stake of less than 5 percent in the company.
The $2 trillion fund, estimated to be more than double Norway's wealth fund, is reported to be used for investments in strategic financial and industrial assets abroad.
Saudi Arabia has been badly hit by a plunge in oil prices – from $114 a barrel in June 2014 to currently around $38 a barrel – over the last few years, which has pummeled its economy heavily dependent on oil.