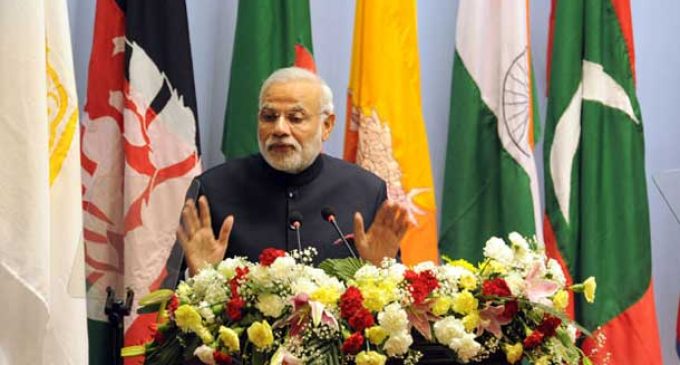 New Delhi, Nov 26  Prime Minister Narendra Modi Wednesday proposed a Saarc business traveller card for making it easier for traders and merchants in the region to travel and access one another's markets.
"India will now give business visa for 3-5 years for Saarc. Let`s make it even easier for our businesses through a Saarc business traveller card," the prime minister said as the two-day, 18th Saarc Summit began at the Nepalese capital.
According to Modi, intra-regional relations become stronger as connectivity is increased and people-to-people contacts encouraged. He said this will also provide for boosting opportunity for tourism in the region.
"Connectivity and services by rail and road are so important. We should also connect ourselves more by air. We will not only make a difference… but also promote tourism in the region," Modi said.
"We could begin with the Buddhist circuit, but we don`t have to stop there."
In the area of health-based tourism and connectivity within Saarc region, the Indian prime minister added: "Those coming to India for medical treatment, India will provide immediate medical visa for the patient and an attendant."