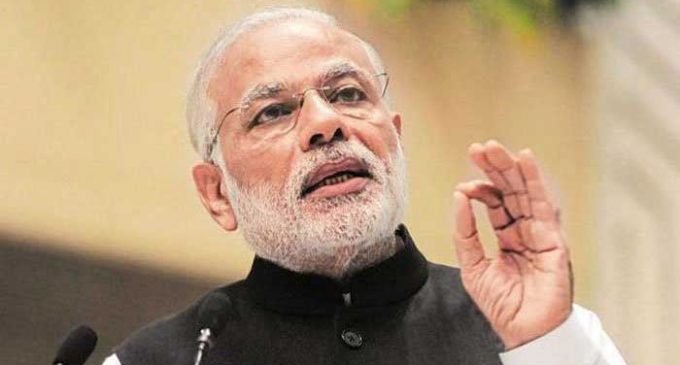 New Delhi, March 10 (IANS) Prime Minister Narendra Modi on Friday met his counterparts from the Pacific island nations of Tuvalu and Vanuatu, Enele Sopoaga and Charlot Salwai, respectively, and discussed issues of bilateral interest.
Sopoaga and Salwai arrived here earlier in the day to take part in the founding conference of the International Solar Alliance (ISA).
External Affairs Ministry Spokesperson Raveesh Kumar said that Modi and Sopoaga "exchanged views on strengthening cooperation in renewable energy, developmental assistance, blue economy and international forums".
In a separate tweet regarding the meeting with Salwai, Kumar said: "The two leaders discussed cooperation in capacity building, IT, climate change, solar technology and developmental cooperation."
On Sunday, Modi and French President Emmanuel Macron will co-chair the founding conference of the India-initiated ISA which was launched by Modi and then French President Francois Hollande during the Paris climate summit in 2015.
The ISA is conceived as a coalition of solar resource-rich countries to address their special energy needs and provide a platform to collaborate on dealing with the identified gaps through a common, agreed approach.
It is open to all 121 prospective member countries falling between the tropics of Cancer and Capricorn.
Till Thursday, 60 countries had signed the framework agreement of the ISA and 30 submitted the instruments of ratification.
Sunday's conference will be attended by 23 of those who have submitted the instruments of ratification and 24 of those who have signed the framework agreement.