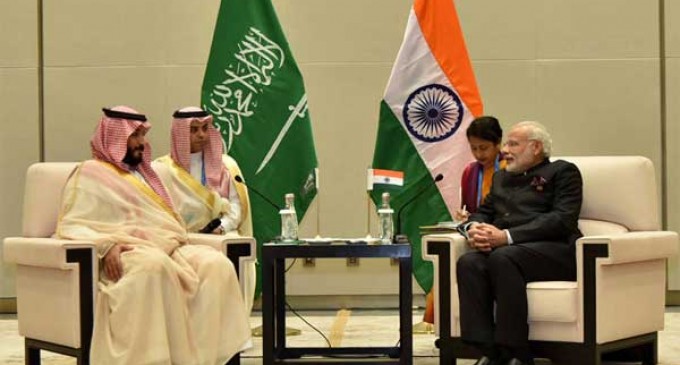 Hangzhou (China), Sep 5  Indian Prime Minister Narendra Modi Sunday invited Saudi Arabia to invest more in India's infrastructure, particularly in the railways, during a meeting with Deputy Crown Prince Mohammad bin Salman Al Saud, on the sidelines of the G-20 Summit here.
"Prime Minister invited greater Saudi investment, particularly through the National Investment and Infrastructure Fund (NIIF)," official sources here said.
"He also sought greater cooperation in infrastructure, particularly modernisation of railway stations," the sources said.
Modi complimented Prince Mohammad for his Vision 2030 Document that charts out a roadmap for the future of the Gulf kingdom.
The Saudi Vision 2030 is aimed at making the Gulf kingdom a global investment powerhouse and turn into a connecting hub for the continents of Asia, Europe and Africa.
Modi also recalled his highly successful visit to Saudi Arabia in April this year following which he was conferred that country's highest civilian honour, the King Abdulaziz Sash.
"There was a detailed discussion on UN Security Council reforms with both leaders emphasising the need for expansion of the UNSC to include more permanent members," the sources said.
Modi also said that he looked forward to an early visit from Saudi King Salman to India.