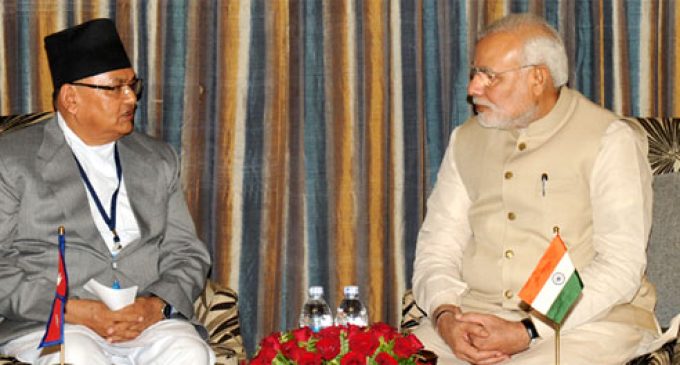 Kathmandu, Aug 3 Prime Minister Narendra Modi Sunday expressed his commitment to extend all possible support for Nepal's socio-economic development.
He made this comment when Nepal Foreign Minister Mahendra Bahadur Pandey paid a courtesy call on him after he landed in the Himalayan nation's capital earlier in the day for a two-day visit.
Modi expressed his commitment to further consolidate exchanges and interactions between the people of the two countries, according to a Nepal foreign ministry statement.
The Indian leader also stressed on the need to implement decisions rather than holding meetings.
On his part, Pandey, while welcoming Modi, touched upon the warm, cordial and cooperative relationship between Nepal and India. He also highlighted the progress made during the visit to Nepal by India's External Affairs Minister Sushma Swaraj July 25-27 and the meeting of the India-Nepal Joint Commission.
He briefly mentioned the important areas of interest and cooperation between the two sides, and gave a brief account of the programme prepared for Modi.