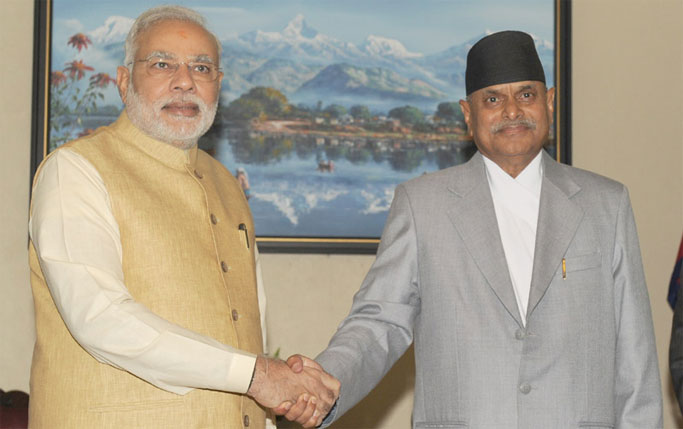 Kathmandu, Aug 4 Indian Prime Minister Narendra Modi Monday discussed bilateral ties with Nepali President Ram Baran Yadav.
Modi in his meeting with Yadav discussed how to further strengthen ties between the two countries.
Prime Minister Sushil Koirala and senior officials from India and Nepal were present at the meeting that lasted about 15 minutes.
The meeting will be followed by a vegetarian lunch, which will include some Gujarati dishes. The lunch was vegetarian since this is a Monday that falls in the traditional Sravan month.
Modi is on a two-day visit to Nepal that ends Monday.
Modi's meeting with the president was preceded by a visit to the Pashupatinath temple where he prayed, announced Rs.25 crore for a dharamshala and offered 2,500 kg of sandalwood.