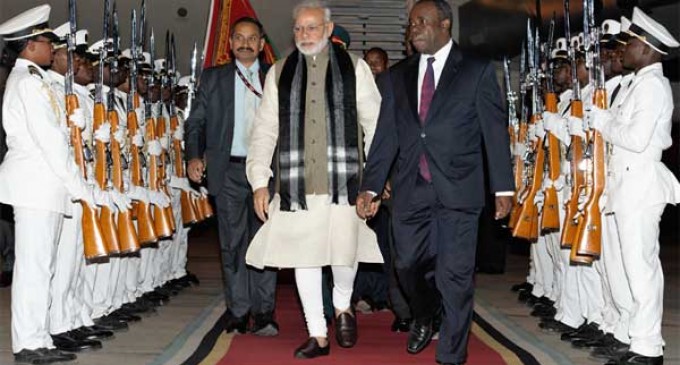 Maputo (Mozambique), July 7  Prime Minister Narendra Modi arrived in Mozambique on Thursday morning, the first leg of his four-nation tour to Africa.
"An early morning arrival in Mozambique. Important talks await the PM in this brief but important visit," the Prime Minister's Office tweeted.
Modi is scheduled to hold bilateral talks with Mozambican President Filipe Nyusi.
He will also meet with Veronica Macomo, President of Mozambique's National Assembly.
His other programmes in the day include an interaction with students at the Science and Technology Park, Maluana, and an Indian community reception.
He will leave for South Africa, on Thursday evening.
This is the Prime Minister's first official visit to mainland Africa. He is also scheduled to visit Tanzania and Kenya.