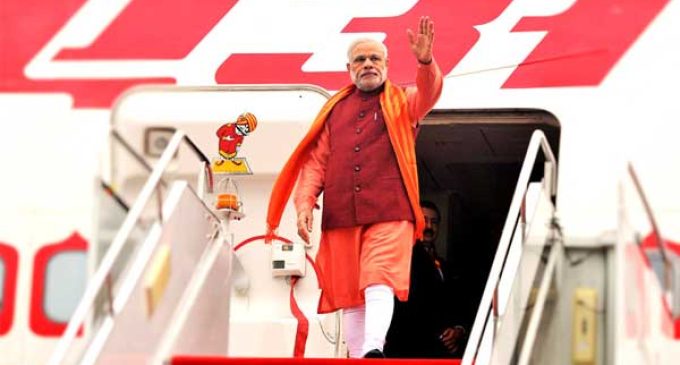 Brussels, March 30  Prime Minister Narendra Modi arrived in Brussels on Wednesday morning to a red carpet welcome and enthusiastic greetings from Indian nationals at the airport.
"A red carpet at dawn. PM @narendramodi receives a warm welcome as he arrives in Brussels," Ministry of External Affairs spokesperson Vikas Swarup tweeted.
Members of the Indian diaspora also greeted Modi upon his arrival and crowded around him as he patiently signed autographs.
Modi arrived in Brussels on the first leg of his three-nation tour of Belgium, the US and Saudi Arabia.
The Prime Minister's Office tweeted: "Early morning arrival for PM @narendramodi in Brussels. A series of meetings & interactions lined up for the day."
On his daylong visit to Brussels on Wednesday, Modi will hold a bilateral summit with Belgian Prime Minister Charles Michel and then attend the 13th India-European Union (EU) Summit. He will also address around 5,000 Indian diaspora at an event later in the day.
On March 31, the prime minister will leave for Washington D.C. to attend the two-day Fourth Nuclear Security Summit being hosted by US President Barack Obama.
On his way back, he will visit Riyadh for a bilateral visit to Saudi Arabia on April 2-3.