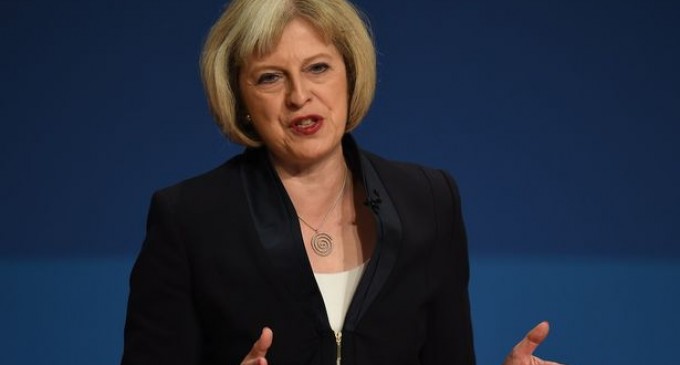 London, July 7 (IANS) The British Conservative Party elected two women on Thursday as the final candidates to become Britain's next Prime Minister replacing David Cameron.
The party's 330 lawmakers elected Home Secretary Theresa May and Energy spokeswoman Andrea Leadsom in the penultimate round of voting in the party's 2016 leadership contest, EFE news reported.
The candidates will face a final vote decided by the party's 150,000 members.
For the second time in its history, the next Prime Minister is set to be female when the winning candidate is appointed as head of government on September 9.
Cameron announced his resignation on June 24 after Britain's referendum decision to leave the European Union.
May obtained 199 votes, while Leadsom got 84.
Justice Secretary Michael Gove was eliminated, securing just 46 votes.
Speaking to supporters outside the House of Commons, May said: "This vote shows the Conservative Party can come together and under my leadership it will."
May campaigned for the "remain" vote in the referendum, whereas Leadsom backed a British exit, or "Brexit", from EU.
A first round of votes held on Tuesday eliminated Liam Fox and triggered the withdrawal of Stephen Crabbs due to poor support from party members.