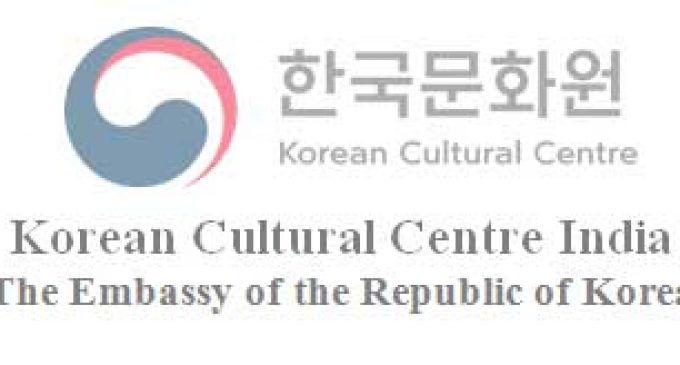 13th October 2021, New Delhi: Korean Cultural Centre India (KCCI) and Indian Council of Cultural Relations (ICCR)hosted a musical, 'The Legend of Princess Sriratna' based on the story of Indian princess appearing in Korean ancient history book, 'SamgukYusa'.
The musical expresses the mysterious and fantastic love story between India and Korea. The two-and-a-half-hour long epic performance contains the basic content that the princess Sriratna of India receives a proposal from King Kim Su-ro and travels to Korea from a faraway Indian land and becomes the queen with new name, Huh through the marriage. According to the characteristics of the plot of legend, the traditional aspects of India and Korea was captured in a mysterious and fantastic atmosphere.
Itwas made to celebrate the completion of Queen Huh (Korean name of Indian princess) Memorial Park in Ayodhya, Uttar Pradesh, which has been conducted as a cultural exchange project between the Korean and Indian governments and has finally been staged as the eve of the South Korean Embassy's National Day event.
Ambassador of the Republic of Korea H.E. Chang Jae-bok, said" This theatrical musical play is going to recreate the 2000-year-old love story of an Indian Princess and a South Korean King, which has truly become a lasting symbol of Korea-India friendship and partnership. Our two peoples celebrate the beautiful shining legacy of the matrimonial alliance between the Ayodhya princess and the Korean king. In India, just as in Korea, there is a growing interest in re-emphasizing our ancient bonds to re-establish strong emotional bonds. This musical play is a testimony to this fact. I am sure, the event will further popularize the tale of Kim Suro and Suriratna and show how we are connected with each other for ages. This will help cement mutual understanding and friendship between our two people which is so very important for deepening of Korea-India Special Strategic Partnership.
He praised the production team, especially to cast and crew who had put in a lot of efforts to make this play a memorable one.
Director Imran Khan, production in-charge, said, "My first travel to Korea was in 2004, and now Korea is almost my second home. While observing Korean culture very closely, I learned various traditional arts of Korea, such as mask dance, Pansori(Korean traditional opera), and Samulnori(folk music and acrobatics genre). It was my passion to become an artist and storyteller for telling our folk tales to a young audience. When I first learned about the legend of King Kim Suro and Princess Sriratna, it felt good to know that my two home countries have been interconnected for so many centuries. This story is very famous in Korea, but not many people know about it in India. In this regard, I think it should be made known to the Indian audience and people in Indian culture.
The event was graced by the presence of Ambassador of the Republic of Korea to India Chang Jae-bok, Hwang Il-yong, Director of KCCI, Dinesh K. Patnaik/ Director General, ICCR, AdwaitaGaranayak, DG, National Gallery of Modern Art, Ms. Uma Sekhar, Additional Secretary (L&T), C. Rajasekhar, OSD (States), SkandTayal/ chairperson, Indo Korea Friendship Society and many more.
The day also witnessed Korean culture experience booths consisting of Korean cultural items like Hanbok(Korean traditional dress), traditional games, Samulnori musical instruments, VR devices containing videos of Dokdo, one of the most beautiful island of Korea, experience, and Korean food.KCCI and ICCR under the Ministry of Ministry of External Affairswill cooperate and support all required.
The musical is being considered to be presented as a cultural event to celebrate the completion of Queen Huh Memorial Park at Ayodhya, Uttar Pradesh, scheduled for 3rd November, this year.
Synopsis of the Musical
Act 1: In the ancient Korea around 52 BC during Silla Kingdom the people are facing natural disasters. Their corps also been looted by their neighbor Kings. Yuchin, the shaman tells them that all their troubles will end after the birth of a divine King, Kim Suro. 4 Eggs shall drop from the sky at Kuji Mountains and 4 Prince will come out of them. The eldest of them Kim Suro will be their King and he will help take out them from all these natural and unnatural Calamities. "Talhae", the son of an Older King who once ruled Silla challenges Kim Suro for a battle for the throne. Kim Suro beat him in the battle and gains the Throne of Silla. After his birth the Silla Kingdom becomes a very prospering Kingdom. His advisor Adugan ask him to select a queen for himself who is as great as him and who is a perfect match. Kim Suro sees the Princess Sri Ratna in his dream as a peacock and he desires to marry her. His younger brother travels to Kausala Kingdom to find Sri Ratna.
Sri Ratna is born to the King of Kausala Kingdom Padmasen and Queen Indumati. Her Elder brother Buddhisen has chosen the path of Buddha. Sri Ratna learns art of battle and ruling the nation along with knowledge of looking after household. Her Guru Satyamuni informs her parents that she is destined to marry Kim Suro of Silla Kingdom.
Act 2: Sri Ratna meets Iljin who shows her portrait painted by Kim Suro. On Iljin's description Sri Ratna paints the portrait of Kim suro and now is in Love with him. She ask Iljin to send Kim Suro for her swayamver. Iljin Goes back to Silla and ask Kim Suro to attain Swayamvar, however Yuchin the shaman told them that its Sri Ratna Who will come to Silla travelling in a Ship. Talhae this time Disguise as Kim Suro goes to Sri Ratna and ask her to leave Kausala with him for Silla. But with her clever skills she recognises him that its not Suro but someone else and she teaches a lesson to Talhae. Now Sri Ratna leaves in a ship for Silla taking blessing of her parents. However the first time her ship sinks and she is saved by a fish.
Her Brother Buddhisen comes to her help and second time along with other soldiers he accompanies Sri Ratna. On their way they are attacked by sea pilots and later an Island King. But Sri Ratna and Buddhhisen beats everyone in battles. Finally they reach Silla where they are welcome by Suro and his countryman. In a grand celebration the two gets married.