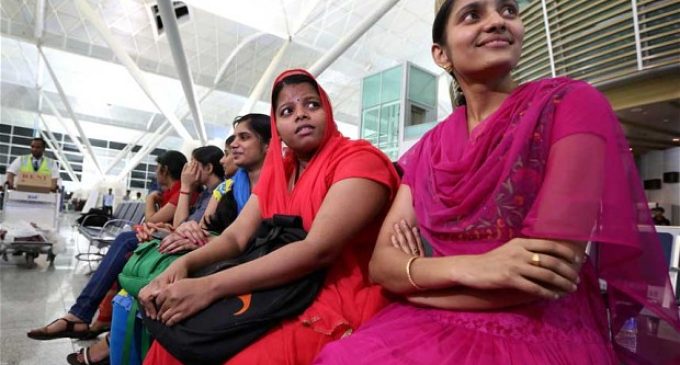 Thiruvananthapuram, July 29 A total of 118 Kerala nurses working in Libya want to return home in India, said a Kerala government official Tuesday.
Speaking to IANS, P. Sudeep, chief executive officer of Norka (the state agency that looks after the welfare of non-resident Keralites), said the agency has opened a counter for the nurses or their near and dear ones to get in touch with it.
"Through this, we got a list of 114 nurses from our state who are working in Tripoli and another four in Benghazi. They have expressed their desire to return to Kerala, as violence has broken out there," said Sudeep.
The list was handed over to Chief Minister Oommen Chandy, who has forwarded it to External Affairs Minister Sushma Swaraj with a copy to India's ambassador in Libya.
"We are told there are a good number of Kerala nurses, both in Tripoli and Benghazi, but unless they show interest to return, we can't take up the case. At the moment, the figure is 118," said Sudeep.
He also said the mode of return of those who have agreed to come back will be decided by Indian officials in Delhi and Libya. The possible return modes include a chartered flight or even a ship.