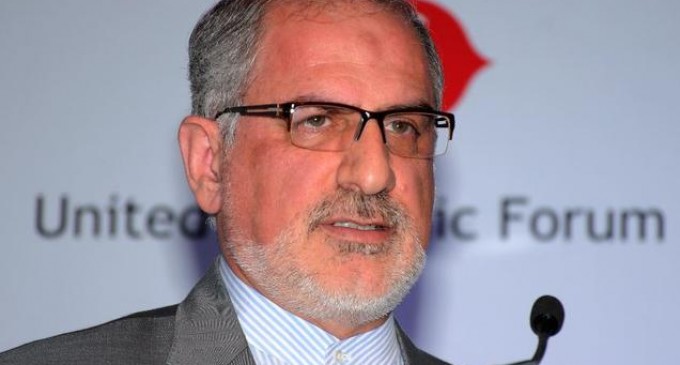 New Delhi, April 22 (IANS) Iran has ruled out the possibility of an Iran-Pakistan-India gas pipeline project materliasing, saying that "we should forget about it".
Iranian ambassador Gholamreza Ansari also stressed that the "Americans will not let it happen".
"Those who have invested in the LNG (liquified petroleum gas) projects in India will not allow the pipeline venture to take off, he said at a media interaction at the Foreign Correspondnets' Club here Thursday evening..
"People who have invested in LNG in India, I don't think they will let any pipes to come in," he said.
"Americans are looking for the Indian market for the future and any sort of pipeline will put and end to these investments. So, I don't think pipeline can be a serious project. I am sure Americans will not let this project go ahead," he added.
He said that the Chabahar port project that will open up access to central Asia has been almost finalised.
"It has almost been finalised. Only the signatures at the ministerial level is due," he said.
"It will give a good access to Indians to Afghanistan, to Central Asia, Russia and North Europe. According to a test that was done recently, it would be 40 percent cheaper for Indian goods to go to Europe. But I don't think Americans will be able to use that," he said.
India and Iran agreed to fast-track the Chabahar port project as External Affairs Minister Sushma Swaraj held talks during her first visit to the country on Sunday.
Ansari also said Chabahar and Gwadar, which is situated in Pakistan's Balochistan province, were not competing issues.
"I don't think Chabahar and Gwadar are competing against each other. We are not looking at Chabahar this way, and Chabahar is not a new offer to the Indians. The first time it was directly offered was in 2003. Maybe, in future these two ports can be linked as well," he added.
Ansari also said that Iran was "very accurately" examining the issue of the arrest of an ex-Indian Navy officer Kulbhushan Jadhav by Pakistan on charges of planning "subversive activities" in its Balochistan province.
"First of all we are trying to complete our own information about the case, we are looking into this issue very accurately."
Jadhav, who allegedly entered Pakistan through Iran, was arrested last month and described as an officer of the Indian Navy. The Indian government has rejected the claim.
Ansari also said that cooperation between India and Iran should strengthen in the areas of energy, connectivity and metals.
"Indo-Iran ties are becoming increasingly important in the regional as well as on the international stage," he said.
Ansari also believed that Iran's new approach towards economic and people-to-people cooperation could be the solution to the problems pertaining to the Middle East.
"There should be a paradigm shift in the region," he said.