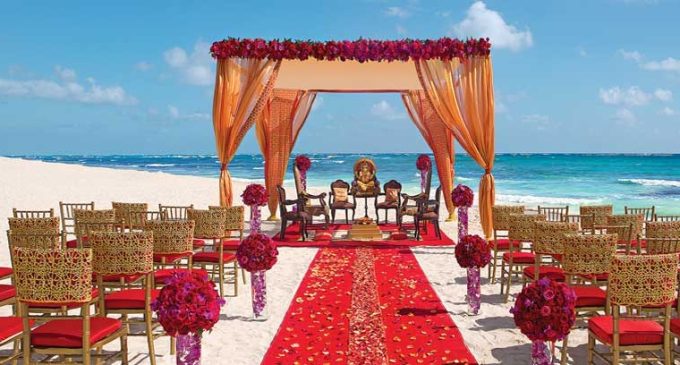 Chennai, Dec 29 (IANS) Indonesia is planning to attract Indian wedding planners to promote that country as the big fat Indian wedding destination with attractive offers, said a top official of Visit Indonesia Tourism Office (VITO)-India.
He said Indonesia is also interested in promoting the country as the movie shooting spot for Indian filmmakers.
"We are targeting the wedding planners in India to promote Indonesia as the destination of Indian weddings. There are several Indian restaurants and even Jain food is available there.
"So, wedding food will not be an issue. Similarly, purohits can also be arranged to conduct the wedding," Sanjay Sondhi, Country Manager, VITO-India told reporters here on Friday.
"Similar to the MICE (meetings, incentives, conferencing and exhibitions) events, incentives like a cultural programme and a special spa session for the bride and bridegroom can offered," Sondhi said.
According to him, Non-Resident Indians are coming to Indonesia for conducting weddings in their families.
That apart, Sondhi said Indonesia has decided to promote actively other destinations like Lombak, Bondung and JogJakarta for Indian tourists and necessary infrastructure was being created.
On tourist arrivals from India, Sondhi said the target for 2017 is 456,000 persons and till October 2017, a total of 397,000 Indian tourists have come to Indonesia, expressing confidence that the target will be achieved.
He said there are three-star hotels that offer good facilities for $50.
"Indian tourists normally spend six nights in Indonesia and the average spend per head will be around $1,200," he said.