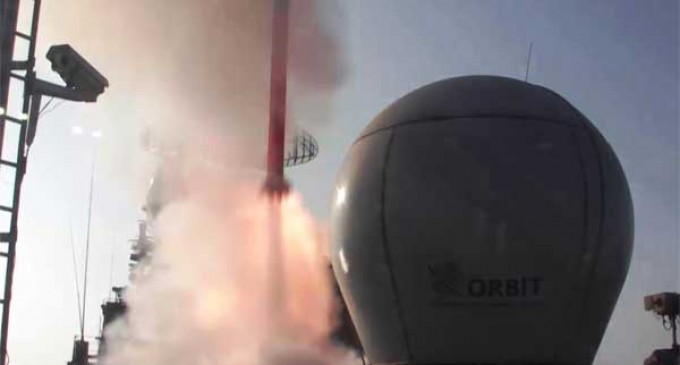 Bhubaneswar, June 30 India successfully test-fired an Indo-Israeli medium range surface-to-air missile off the coast of Odisha on Thursday, officials confirmed.
The ballistic missile was test-fired from launch pad no-3 of the Integrated Test Range (ITR) at Chandipur in Balasore district at 8.16 a.m. on Thursday.
The missile has been jointly developed by Israel Aerospace Industries, India's Defence Research and Development Organisation (DRDO) and Israel's Administration for the Development of Weapons and Technological Infrastructure, said defence officials.
The missile is designed to defend any type of airborne threat including aircraft and helicopters, the officials added.
The system also includes a multi-functional surveillance and threat alert radar for tracking, detection and guidance of the missile.
As a precautionary measure, ITR authorities evacuated villagers surrounding one to 2.5 km radius, around the launch complex.
The Balasore district administration temporarily shifted 3,665 civilians residing within 2.5 km of the launch pad.