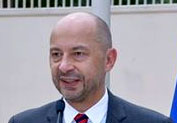 New Delhi, July 29 Indians now do not need a visa to visit the French island of Reunion in the Indian Ocean for stays up to 15 days, French Ambassador to India Francois Richier said Tuesday.
"Indian tourists are now exempted from obtaining a visa to travel to the island for stays up to 15 days. The step was taken to promote France as a preferred tourist destination among Indian visitors," Richier said here.
Indian tourists visiting Reunion will be provided with a free Visa on Arrival at the airport, with a validity of 15 days, the French embassy said.
Reunion is a popular tourist destination approximately 5,300 km from India in the Indian Ocean off the island of Madagascar. Forty percent of its territory has been declared a World Heritage Site by Unesco.
Meanwhile, visiting French Minister of Foreign Affairs and International Development Laurent Fabius announced that from Jan 1, 2015, Indians would be able to get French visas within 48 hours (two days).
In addition, a smartphone application designed especially for Indian tourists that provides information about popular tourist spots, vegetarian restaurants, shopping areas etc. in France will be launched soon.