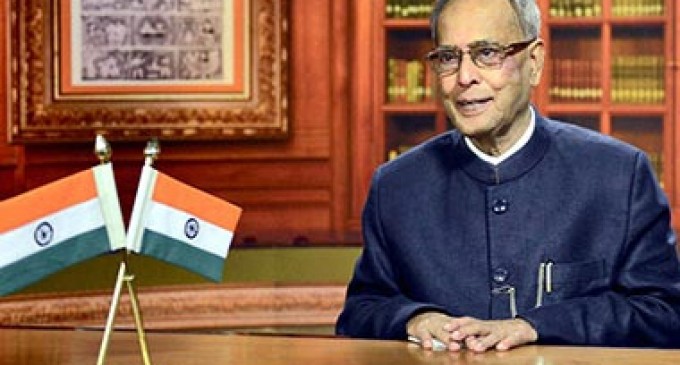 New Delhi, June 7 President Pranab Mukherjee will visit the Republic of Namibia from June 15 to 17 at the invitation of its President Hage Gottfried Geingob, an announcement from the Ministry of External Affairs (MEA) said here on Tuesday.
The visit by an Indian President to Namibia will be the first at the highest level in over two decades, the ministry said in a statement, adding that the visit, apart from consolidating bilateral interaction, will carry forward the momentum generated in India-Africa ties post Third India-Africa Forum Summit (IAFS-III).
The visit is part of a three-nation tour by the President, beginning with Ghana followed by Cote d'Ivoire and Namibia.
The President will be accompanied by a Minister of State, four Members of Parliament, senior officials, business and media delegations.
During the visit, discussions will be held on bilateral, regional and multilateral issues of mutual interest. The President will also address a joint session of Parliament of Namibia, an India-Namibia Business Event, and Namibian University of Science and Technology, the statement said.
"India and Namibia enjoy long-standing, excellent and time-tested ties that predate Namibia's independence," the statement said.
The MEA also announced that President will pay an official visit to the Republic of Cote d'Ivoire on June 14-15 at the invitation of its President Alassane Ouattara.
On Monday, MEA said President will be paying a state visit to the Republic of Ghana from June 12 to 14 at the invitation of its President John Dramani Mahama.