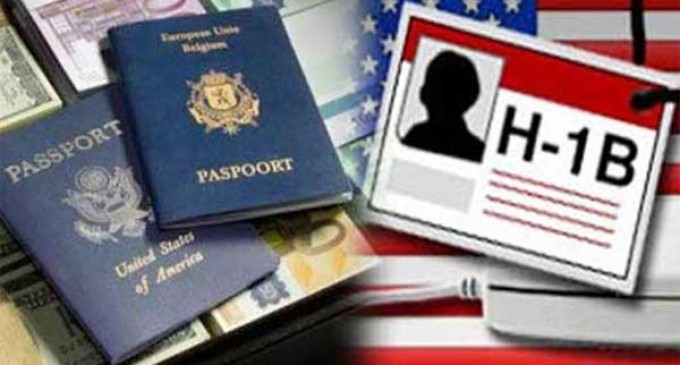 Bengaluru, Jan 10  The Indian IT industry on Tuesday lauded the US administration for not considering any regulatory change in the H-1B visa extension policy.
"It's a good decision. We are relieved that there won't be any change in the H1-B visa extension policy. It is beneficial for us as well as our clients in the US," a software export firm executive told IANS here.
The clarification by the US Citizenship and Immigration Services (USCIS) on Monday refuted a report by a US-based news agency that the US Department of Homeland Security was considering new regulations to prevent the extension of H1-B visas, availed mostly by the Indian IT firms.
"The USCIS is not considering a regulatory change that would force H-1B visa holders to leave the US by changing our interpretation of section 104(c) of AC-21, which provides for H-1B extensions beyond the 6-year limit," said USCIS' chief of media relations Jonathan Withington.
Indian IT industry's apex body Nasscom President R. Chandrashekhar said the US news agency report was ill-founded, as it was trying to mislead by quoting "a government source" in support of its claim that Washington was mulling new rules to prevent H-1B visa extensions.
"We can't be commenting on every news report, that too, on a non-event. We made it clear that any disruptive move on the visa policy will be detrimental to both a" India and the US. The clarification by the USCIS is self-explanatory," Chandrashekhar told IANS from New Delhi.
Withington also said USCIS was never considering such a policy change and that "any suggestion that USCIS changed its position because of pressure is absolutely false".
The H-1B programme offers temporary US visas that allow companies to hire highly skilled foreign professionals working in areas with shortages of qualified American workers.
Indians get most of the H1-B visas, although there are no national quotas for the facility nor is it specifically designed for Indians.
"Raising the visa issue has been a regular feature in the US media and rhetorical among the lobbies despite the fact that there is an acute shortage of skilled professionals in North America and enterprises there need those who have them (skills)," said another IT firm executive on the condition of anonymity.
With internet and communication technologies bridging the space and distance, the need for deploying more techies on onsite has reduced drastically over the years.
"We do more projects from offshore (India) and provide a range of software services remotely through seamless networks. The need for deploying more of our employees is not so much as it was in the past," added the executive.
According to Nasscom estimates, the use of visas by Indian IT firms has declined 50 per cent over the last two years.