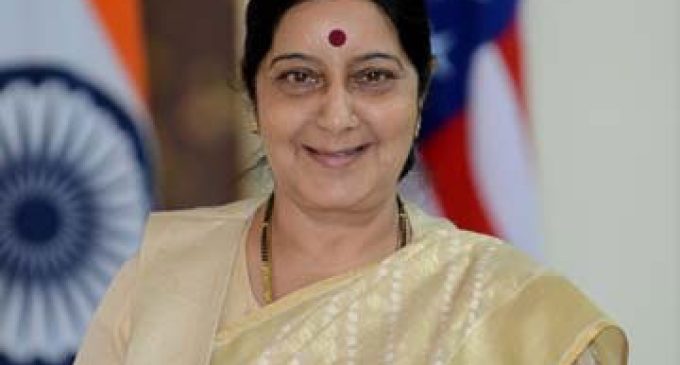 New Delhi, Nov 7 External Affairs Minister Sushma Swaraj is paying her first official visit to the United Arab Emirates Nov 10-12, during which she will hold discussions on bilateral, regional and other issues of mutual interest.
Sushma Swaraj will also interact with the Indian community during her visit, which is taking place at the invitation of her UAE counterpart, Sheikh Abdullah Bin Zayed Al Nahyan.
India enjoys close and multifaceted comprehensive partnership with UAE. The well-balanced bilateral trade amounted to $59 billion in 2013-14. UAE was our largest trading partner in 2012-13.
It is the 11th largest in terms of foreign direct investment in India. It contributes significantly to India's energy security and is the sixth largest supplier of crude oil to India, said an official release.
About 2.6 million strong and vibrant Indian community forms the largest expatriate group in the UAE.
Their positive and well-appreciated contribution in the development of their host country has been an important anchor of our excellent bilateral engagement.
India has vital stakes in the security and stability of the Gulf region, which hosts over seven million Indians.
This region is also the source of nearly two-third of India's crude oil requirements and is our largest trading partner, it said.