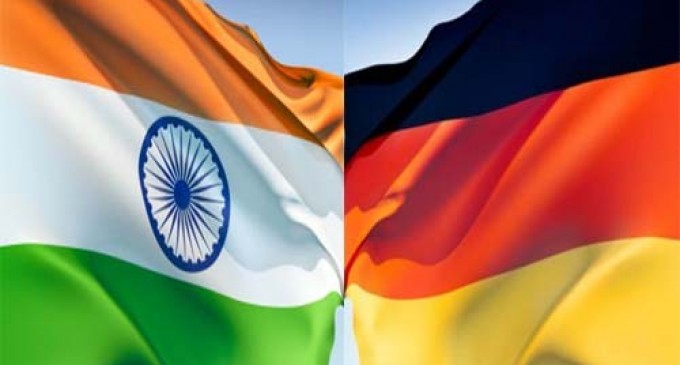 New Delhi, Aug 31 (IANS) A delegation of parliamentarians and corporate heads from India is headed for Germany on a five-day study tour from Tuesday, Federation of Indian Chambers of Commerce and Industry (Ficci) said on Monday.
The Indian delegation, whose visit has been organised jointly by FICCI and German association Konrad-Adenauer-Stiftung, will be led by parliamentarian Anurag Singh Thakur, who is also the chair of Ficci's India-Germany Forum of Parliamentarians, and Ficci president Jyotsna Suri, the industry chamber said in a statement.
Set up in 2002, India-Germany Forum of Parliamentarians aims to bring together MPs from across the party lines to understand and appreciate various aspects of India-Germany relations through dialogue between MPs of both countries, government officials, industry leaders, policy experts and media, Ficci said.
Indian MPs in the delegation include Rajeev Shukla and Rajeev Shankarrao Satav (both Congress), Supriya Sadanand Sule (Nationalist Congress Party) and Keshav Prasad Maurya (BJP), it added.
The study tour will cover the destinations of Baden-Wurttemberg, Dresden in Saxony and Berlin, chosen for German technology and models relevant to India's focus on skilling, cleaning of rivers, Make in India, renewable energy and clean technology, Ficci said.
The delegation visit follows an April visit to Germany by Prime Minister Narendra Modi and precedes German Chancellor Angela Merkel's planned visit to India in October, the statement added.
Modi and Merkel jointly inaugurated Germany's Hanover fair this year where India was the partner country.
Modi's entourage to the fair, where India was last partner country in 2006, comprised five union ministers and three chief ministers, while the Indian business participation at Hanover had over 300 companies.
Germany is the eighth largest foreign direct investor in India. German FDI in India during 1991-2014 was valued at $7.57 billion.
Germany is also India's largest trading partner in the European Union, with bilateral trade amounting to some 16 billion euros in 2014.