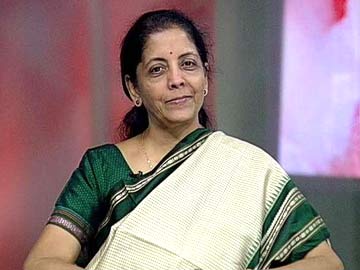 New Delhi, May 23 Commerce Minister Nirmala Sitharaman will lead a business delegation to Algeria from May 26 to June 1, 2015, a FICCI statement said here on Saturday.
"India has been given a status of Guest of Honour country for the Algiers International Trade Fair, being held from May 26 to June 1, 2015 in Algeria. Last year, this status was given to the US," the statement from Federation of Indian Chamber of Commerce of Industry (FICCI) said.
FICCI with the support of ministry of commerce and industry, and Indian embassy in Algeria are organising the India Pavilion at the 48th Algiers International Trade Fair.
Sitharaman will also inaugurate the India Pavilion jointly with the Prime Minister of Algeria on May 26, 2015.
On the sidelines of the event, meeting of India-Algeria Joint Commission, the first since 2003, will also be held.
"The Indian delegation comprises more than 70 leading companies representing various sectors like auto, building & construction, food & beverages, agriculture equipment, auto components, tyres and engineering goods," the statement said.
Indian brands like TATA Motors, Sonalika, Preet Tractors, L&T, IRCON, C&S Electric, Kohinoor Foods, J.K. International, Raymonds, Shapoorji Paloonji and Bry Air will showcase their products and expertise in the India Pavilion at the fair.
Thirty-eight countries from around the world are participating in the fair.
"The fair is not only providing a platform to Indian companies to showcase their technological, engineering and service capabilities but will also offer opportunity to them for business interactions with Algerian counterparts," it added.
Algeria is the fourth-largest economy in the African continent after South Africa, Nigeria and Egypt and the second largest in North Africa.
The Algerian economy benefits from its vast natural resources. Hydrocarbon reserves currently represent around 31 percent of gross domestic product, more than 95 percent of exports earnings and 60 percent of the government's revenue.