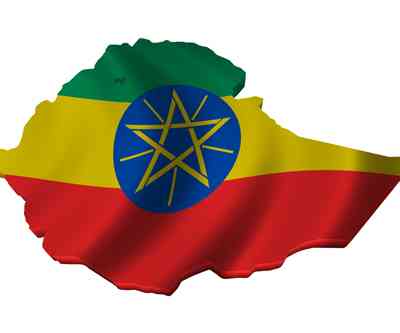 By Hadra Ahmed
Addis Ababa, May 19 (IANS) A delegation of Indian investors from various sectors came on a three-day visit here during the course of which they met Ethiopian officials to discuss multi-sector projects that would benefit the two countries and strengthen the long standing Ethiopian-Indian diplomatic and socio-economic relations.
The 24 business delegates came from sectors including IT, infrastructure, hospitals, power and natural gas, paper and industries, plastic, mining, stainless mills and, for the first time, from the entertainment industry.
"The delegation members received positive response and information that will be able to help them establish the kind of business they would like to invest in and they would like to come back in a month or two to investigate more on the opportunities and business environment," said Ishwarya Lakshmi, editor in chief and publisher of World Reflections Magazine, who organised the visit along with the Ethiopian embassy in Delhi. she told IANS.
"This is a mutual benefit because it will help create job opportunities for both nations," she told IANS.
For most of the delegates, this was their first visit to Ethiopia. They understand that Ethiopia is the fastest growing economy in Africa and the infrastructure development is suitable for new opportunities compared to other African countries they have been to, says Ishwarya, adding that Ethiopia is exceptionally open to investment and development potential.
"The investment opportunity is already there in place to be explored by the Indian businesses and government's investment policy as India went through the same growing process. Though the Indian businesses and investors have already invested in almost every sector, there is opportunity for more areas of investment."
The delegates met officials from the ministry of health (MoH), ministry of mines (MoM), ministry of water, irrigation and energy (MoWI), ministry of foreign affairs (MoFA), and ministry of information, technology and communication (MoITC) among others. The Indian embassy here helped them with the guidelines of the business environment and provided them relevant information, according to Ishwarya.
Among the delegates, she also states, some of them would like to come back in a few weeks or months to plan and go ahead further with their investment plans. In order to help them get an insight as well as information about the country, delegates from the Ethiopian Investment Commission made a presentation about Ethiopian investment policy, investment and market opportunities and showed the priority areas for Indian investors.
Questions raised by the business representatives were answered and finally they agreed to work in the areas of mining, health and other investment areas.
A printing company would like to establish a new technology paper and printing plant. The printing sector in Ethiopia is monopolised by the government and is of no good quality, according to an owner of a small printing enterprise who requested anonymity.
"We would like to benefit from outside technologies as the government has monopolised this area of investment that is not so much open for others but the Indian press people who came said they can give better support to this local printing press and provide better quality products," he said.
Others like the hospital sector said they would also like to understand the healthcare sector in Ethiopia and the kind of technologies that would be required and would be back.
An interesting member of the delegation was Mohammod Ali, who has acted in movies in Bollywood and Tollywood movies in collaboration. Mask Productions and BTV are also planning to invest in the nascent Ethiopian movie industry.