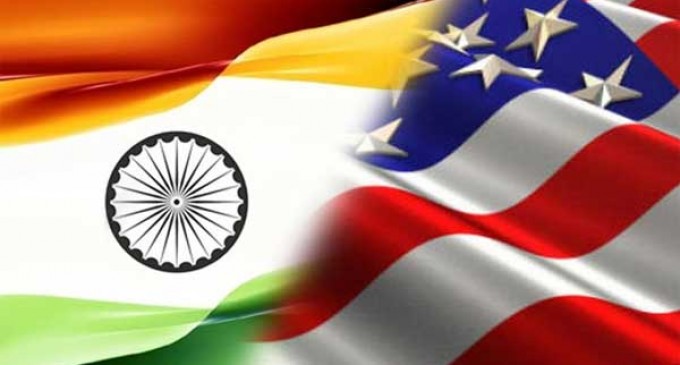 Washington, Sep 23  Reflecting their dramatically expanded political, economic and strategic cooperation, India and the US have announced a new Diplomacy Partnership aimed at more closely aligning their strategic perspectives, diplomatic training, and engagements around the world.
The new partnership was announced at the conclusion of the first US-India Strategic and Commercial Dialogue co-chaired by Indian External Affairs Minister Sushma Swaraj and US Secretary of State John Kerry. The Diplomacy Partnership between the US State Department of and the Indian Ministry of External Affairs includes a new Policy Planning Dialogue to share perspectives on strategic challenges and opportunities.
The Diplomacy Partnership also will familiarise the two sides' diplomatic corps with each other through site visits by institute staff and diplomats, and by the exchange of best practices in diplomatic training.
As part of the Diplomacy Partnership, the US and India will strengthen and expand their consultations on the full range of regional and functional diplomatic issues.
A fact sheet issued after the dialogue also noted that ten years ago, defence trade between the US and India was virtually non-existent.
Over the last few years, the US has signed more than $10 billion in defence sales to India.
These capabilities have strengthened India's role as a net provider of security in the Indian Ocean Region, it said.
US and Indian businesses have partnered on the co-development of defence equipment, establishing a base from which to launch new Defence Technology and Trade Initiative (DTTI) co-development and co-production efforts in the future and expand the Indian defence industrial base.
A renewed 10-year Defence Framework signed in June 2015 provides avenues for high level strategic discussions, continued exchanges between armed forces of both countries, and strengthening capabilities.
The fact sheet noted that to-way trade has increased nearly three-fold from $36 billion in 2005 to $104 billion in 2014.
Similarly, US investments in India have increased from a total FDI stock of $7.7 billion in 2004 to $28 billion today.
Travel for tourism, business, and education has seen unprecedented growth: a 152 percent increase in overall visa applications for Indians wishing to travel to the US, reaching a total of over one million applications in FY 2015.
Visa applications for Indian students have increased by 202 percent to 92,156 in FY 2015. US visitors to India have nearly doubled from 611,165 visitors in 2005 to 1,123,444 in 2015.
Indian students account for the second-largest group of foreign students in the US, with approximately 102,673 students studying in the US in 2013-14.
At the same time, more than a million Americans travelled to India in 2013, and more than 4,000 Indians applied for student visas at US diplomatic facilities in India on a single day in May 2015.
The Indian diaspora, the fact sheet noted, has made enormous contributions to every facet of American society.
It has contributed "its talents and ingenuity at the tech start-ups of Silicon Valley, the lecture halls and labs of premier educational institutions, the board rooms of Fortune 500 companies, and the corridors of Washington and across the nation."