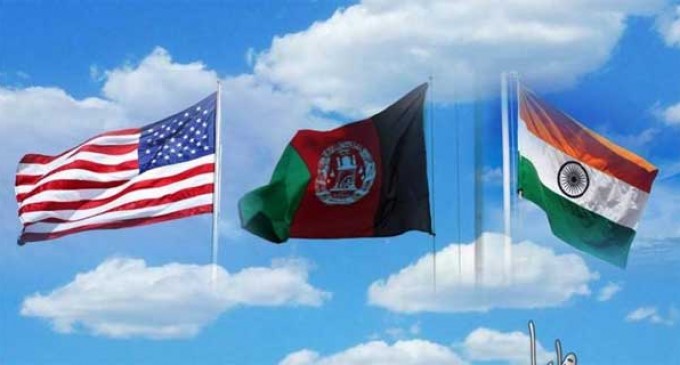 New Delhi, Sep 22  India and the US discussed with Afghanistan its development goals and steps to counter terrorism in a trilateral meeting on the sidelines of the 71st Session of the UN General Assembly in New York.
"Reaffirming their shared interests in advancing peace and security in the region, as well as countering terrorism, all sides welcomed the discussions focused on political, economic, and development goals in Afghanistan, including the regional dimension," a joint press statement issued after the meeting on Wednesday said.
The meeting was attended by Indian Ambassador to Afghanistan Manpreet Vohra, Afghan Deputy Foreign Minister Hekmat Karzai, and US Special Representative for Afghanistan and Pakistan Richard Olson.
They exchanged views on the situation in Afghanistan and on regional issues of mutual interest.
"The meeting provided a forum for the US government and the government of India to explore ways to coordinate and align their assistance with the priorities of the Afghan government," the statement said.
"They agreed that the dialogue helps advance shared values and goals, and decided to continue these consultations on a regular basis."
Wednesday's India-US-Afghanistan trilateral meeting was held after a gap of three years.
That the meeting would be held was announced by US Secretary of State John Kerry after the India-US Strategic and Commercial Dialogue held here last month.
The meeting comes in the wake of Afghan President Ashraf Ghani's visit to India earlier this month and after Sunday's cross-border terror attack from Pakistan on an army base at Uri in Jammu and Kashmir that claimed the lives of 18 Indian soldiers.