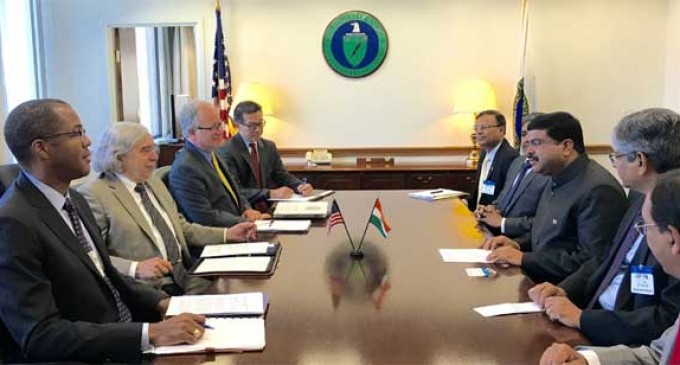 New Delhi, July 19  Petroleum Minister Dharmendra Pradhan and US Secretary for Energy Ernest Moniz have agreed to increase technical and institutional cooperation on hydrocarbons and energy, an official said here on Tuesday.
The two sides agreed to enhance cooperation in "assessment of both onshore and offshore conventional and unconventional hydrocarbon reserves in India, new technologies in development of biofuel and development of petroleum storage", a petrolum ministry statement said of their meeting in Washington on Monday.
"Over the last decade, several areas of interest for cooperation like technology for production from marginal fields, shale structures, developing gas pipeline network, improving refinery efficiency had been identified," it said.
The two ministers also agreed on the need for regular meetings of officials and experts from both sides, the statement added.
During his just-concluded visit to the US, Pradhan also launched a roadshow in Houston to promote the auction of 67 discovered small hydrocarbon fields in India.