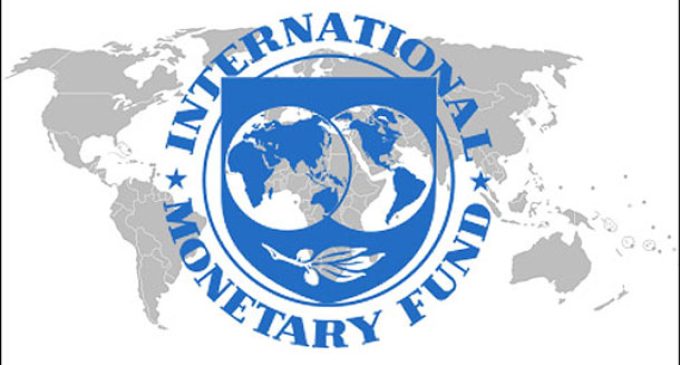 Washington, Jan 20 Broadly keeping its growth forecast for India unchanged, International Monetary Fund (IMF) Tuesday projected that rising from 5.8 percent in 2014, the Asian economy will grow at 6.3 percent in 2015 and 6.5 percent in 2016.
Slower growth in China will impact growth in much of emerging Asia except India where weaker external demand is offset by the boost to the terms of trade from lower oil prices and a pickup in industrial and investment activity after policy reforms, it said.
Saying that global growth will receive a boost from lower oil prices, which reflect to an important extent higher supply, IMF projected global growth in 2015-16 at 3.5 and 3.7 percent, 0.3 percent less than projected in the October 2014 World Economic Outlook (WEO).
"But this boost is projected to be more than offset by negative factors, including investment weakness as adjustment to diminished expectations about medium-term growth continues in many advanced and emerging market economies," it said in the latest update on the health of the world economy.
The revisions reflect a reassessment of prospects in China, Russia, the euro area, and Japan as well as weaker activity in some major oil exporters because of the sharp drop in oil prices, it said.
The US is the only major economy for which growth projections have been raised as growth rebounded ahead of expectations after the contraction in the first quarter of 2014, it said.
IMF projected growth in US to exceed 3 percent in 2015-16, with domestic demand supported by lower oil prices, more moderate fiscal adjustment, and continued support from an accommodative monetary policy stance, despite the projected gradual rise in interest rates.
But the recent dollar appreciation is projected to reduce net exports.
In emerging market and developing economies, growth is projected to remain broadly stable at 4.3 percent in 2015 and to increase to 4.7 percent in 2016-a weaker pace than forecast in the October 2014 WEO.
IMF cited three main factors explain the downshift: slower growth in China, a much weaker outlook in Russia and downward revisions to potential growth in commodity exporters.
"At the country level, the cross currents make for a complicated picture," said Olivier Blanchard, IMF Economic Counsellor and Director of Research. "It means "good news for oil importers, bad news for oil exporters.
"Good news for commodity importers, bad news for exporters. Continuing struggles for the countries which show scars of the crisis, and not so for others.
"Good news for countries more linked to the euro and the yen, bad news for those more linked to the dollar."